Australian Pillow Buying Guide
Most people sleep with a pillow, yet few give much thought to the type of pillow they buy. Did you know that sleeping on the wrong type of pillow for your size can lead to disturbed sleep, headaches, and neck pain? Minimize or eliminate sore necks and neck pain by selecting the right pillow and shape for your body size and sleeping position.

Picking the right pillow is important given that you can spend an average of 8 hours a day resting your head on it - and more if you're lucky! Consider the following to help you choose the right pillow for better rest and the wellbeing of your neck and spine.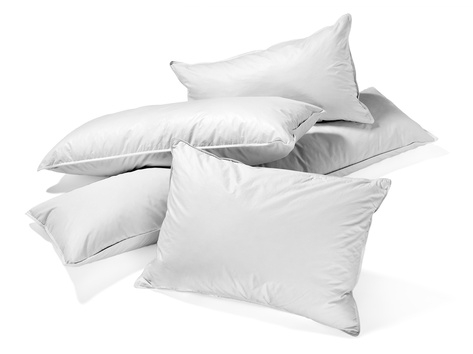 What is Best Pillow for me?
Best Pillows for Back Sleepers
Choose a pillow that is not too firm or too high as you want your neck supported with your head at the same level as your upper spine.

According to an article by Harvard Medical School, a rounded pillow with built-in neck support that supports the natural curve of your neck and an indentation for the neck is a good way to go.
One option for people exeperincing a sore neck or neck pain is to consider a contoured pillow (however if pain persists consult a health profession such as a chrioprator or physiotherapist). View All
A medium profile pillow is typically recomended for back sleepers.View All
Best Pillows for Side Sleepers
The key is to keep your spine straight with a pillow that is higher at the neck and lower at the head. There should be no gap between your neck and your pillow when lying on your side. Hence try and find a pillow that conforms to your head while providing support. Memory Foam or Contoured Pillows and Latex Pillows provide good support while remain comfortable and retaining their shape and support.
A high profile pillow is recommended for side sleepers with a larger frame.View All
A medium profile pillow is recommended for side sleepers with a medium frame.View All
Best Pillows for Tummy Sleepers
Experts don't recommend sleeping on your stomach. When you do so, it causes your back to arch and neck to turn, straining your neck and spine.
If you do find yourself unable to sleep any other way or waking up mostly on your stomach, then it's advisable to choose a very soft, flat pillow or no pillow at all to help keep your neck and spine as level as possible.
A low profile pillow is recommended for stomach sleepers.View All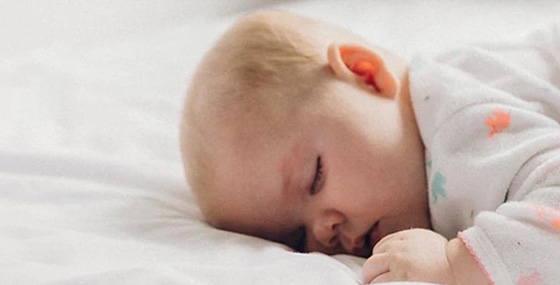 What fill do you like in a pillow?

Latex
Latex pillows offer good support for the neck and head, and are also hypoallergenic. Latex pillows, which come in a variety of sizes and densities

It was recently found to reduce pain and stiffness on waking in a study by the James Cook University in Queensland. They are also durable and long-lasting.

Down/Feather
Pillows filled with down and feathers are luxurious and shape to your neck, but tend to be lower.

Down is softer while feathers tend to be stronger and offer more support. Feather pillows should be replaced every year or two or when they flatten and no longer offer support.
Bamboo
Bamboo fibres wick away moisture and prevent odour retention which makes it an ideal filling for a pillow.

Bamboo pillows use a cotton cover to allow for breathability with a bamboo outer filling and a microfibre core for support. Bamboo is a renewable source, which makes this an eco-friendly option.

Alpaca
If you enjoy a soft and warm pillow, then an alpaca pillow may be the way to go. This luxurious fibre is extremely light and conforms to the shape of your body.

It helps wick moisture away which can keep odours at bay while allowing for a dry and comfortable sleep. Alpaca wool is also naturally hypoallergenic and durable.

Microfibre/Polyester
These are the most common pillow types. They are filled with polyester or other synthetic fibres and range from low-high in profile.

The fill itself offers comfort to many types of sleepers as it can be soft and fluffy to full and somewhat firm. The amount of support depends on how much filling is in the pillow.
Our Pillow Range - Top Brands
What is the Right Pillow Profile for me?
Consider a pillow's profile and the best one to suit your specific preferences and needs. Profile refers to the height of the pillow and determines how your head and neck will be positioned in comparison to your spine. Your body shape also determines the best profile for you, i.e. the smaller the frame, the lower the profile and vice versa.
What is the best pillow for neck pain?
If you are suffering from a sore neck and looing for the best pillow for neck pain - you might like to consider a contoured pillow which matches the natural shape of your head,neck, and shoulders providing continuous support and elimiating presure points and compression of the neck vertebrae.
If a contoured pillow is not your preference - make sure you are selecting the right profile pillow for your body size and sleeping position as this is one of the leading causes of neck pain as the pillow is not maintaining the correct / neutral alignment of your spine

Also look for pillows that have been have been Endorsed by the Australian Physiotherapy Association - such as the Dunlopillo Pillow range
Note: If pain persists consult a heath professional such as a General Practictioner, Physiotherapist or Chiropractor.
sleepsolutions.com.au
About this page
Store ratings are based on customer reviews and other data from Google and/or its partners.
Information on shipping, returns, and support is based on customer reviews and surveys, and sometimes provided directly by sellers. Learn more
Based on customer reviews and data from Google and/or its partners.
What people are saying
5 hours ago on Google Customer Reviews

9 hours ago on Google Customer Reviews

Very easy website to use

Yesterday on Google Customer Reviews

quick delivery, we aere panicking they wouldnt make it when we orders them, but here in four days, hats off \

3 days ago on Google Customer Reviews

great quick service

4 days ago on Google Customer Reviews

PRODUCT WAS AS ORDERED...DELIVERY WAS ON TIME ...ALL OK ROD WILSON