How to Buy the Right Pillow in Australia
Australian Pillow Buying Guide
Most people sleep with a pillow, yet few give much thought to the type of pillow they buy. Did you know that sleeping on the wrong type of pillow for your size can lead to disturbed sleep, headaches, and neck pain?

Picking the right pillow is important given that you can spend an average of 8 hours a day resting your head on it—and more if you're lucky! Consider the following to help you choose the right pillow for better rest and the wellbeing of your neck and spine.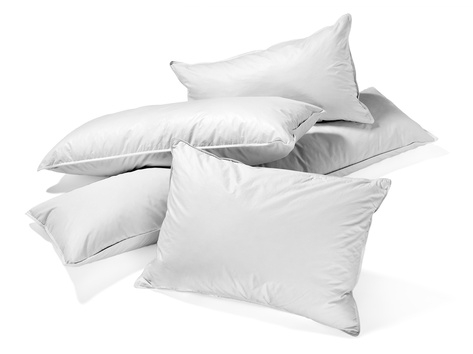 What feel do you like in a pillow?
Tencel®
Pillows made from Tencel® fibre are soft while still offering fullness and support. Tencel® is made from a natural eucalyptus that is hypoallergenic with antibacterial properties. It is an eco-friendly option that is recommended for those who suffer from allergies or asthma.
Our Pillow Range Based on Type
What is the Right Pillow Profile for me?
Consider a pillow's profile and the best one to suit your specific preferences and needs. Profile refers to the height of the pillow and determines how your head and neck will be positioned in comparison to your spine. Your body shape also determines the best profile for you, i.e. the smaller the frame, the lower the profile and vice versa.
Frequently Asked Questions