Bambi Belize Contoured Natural Latex Pillow
A soft and supportive latex pillow for a more comfortable sleep.
Made from natural latex (latex will not compact)
Removable and washable natural Tencel cover derived from eucalyptus, to assist with cooling and moisture dispersion
Contoured shape
Dual Profile (10/12 cm)
Standard Size: 65 x 40 cm
Bambi Belize Contoured Natural Latex Pillow
Don't let your allergies prevent you from getting a good night's sleep. This pillow is suitable for Allergy and Asthma sufferers. A soft and supportive latex pillow for a more comfortable sleep.
Features
Contoured pillows support the head and cradle the neck, helping you wake up refreshed and ready for the day ahead. Designed to help alleviate and avoid both old and new neck problems.
Made from natural latex (latex will not compact)
Removable and washable natural Tencel cover derived from eucalyptus, to assist with cooling and moisture dispersion
Contoured shape
Dual Profile (10/12 cm)
Standard Size: 65 x 40 cm
Asthma and allergies friendly
Guarantee: 5 years
About Bambi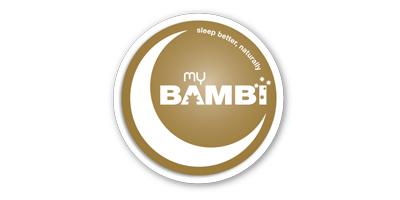 About Bambi
For more than 30 years, people Australia-wide have indulged in the quality and comfort of quilts, pillows, and mattress protectors from Bambi, a family-owned company and a proud member of Australia Made. More than 50% of Bambi products are made in Australia, and every piece features the quality and innovative craftsmanship consumers have come to expect.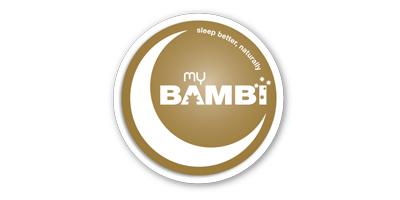 | | |
| --- | --- |
| Pillow Size | Standard |
| Pillow Profile | Contoured, Low Profile, Medium Profile |
| Material | Natural latex |
| Shape | Contoured |
| Cover | 100% Tencel |
| Manufacturer's Warranty | 5 Years |
| Manufacturer | Bambi |
Customer Reviews
Share your thoughts with other customers
R
Review by
Ria Murray
Verified Review
Too bumpy, prefer smooth finish
Had the older version of this pillow and love it, this changed version I did not like
_______________________________
Sleep Solutions - the bumps are designed to promote air flow on the pillow making it cooler and more comfortable to sleep with.
(Posted on )
Write Your Own Review for Bambi Belize Contoured Natural Latex Pillow
sleepsolutions.com.au
About this page
Store ratings are based on customer reviews and other data from Google and/or its partners.
Information on shipping, returns, and support is based on customer reviews and surveys, and sometimes provided directly by sellers. Learn more
Based on customer reviews and data from Google and/or its partners.
What people are saying
5 hours ago on Google Customer Reviews

9 hours ago on Google Customer Reviews

Very easy website to use

Yesterday on Google Customer Reviews

quick delivery, we aere panicking they wouldnt make it when we orders them, but here in four days, hats off \

3 days ago on Google Customer Reviews

great quick service

4 days ago on Google Customer Reviews

PRODUCT WAS AS ORDERED...DELIVERY WAS ON TIME ...ALL OK ROD WILSON