Bambi Luxura Alpaca and Wool Blend Quilt 300 and 430gsm
From
Regular Price
$259.00
$234.00
Quick Overview
This alpaca duvet is warm without being heavy and keeps you comfortable all night long
Filled with 60% pure new Australian Alpaca fleece and 40% pure new wool
5 Year Guarantee
Available in 300 and 430 gsm quilt weights
Australian Made
Bambi Luxura Alpaca Wool Fleece Blend Quilt
This alpaca quilt is warm without being heavy and keeps you comfortable all night long. It is made from a luxurious 60/40 blend of Australian Alpaca Fleece & Pure New Wool.
The alpaca doona's quilted cover is 100% cotton, woven with a sateen texture that gives your bedroom a finished appearance. The quilt's benefits are derived both from quality craftsmanship by the Australian family-owned company that makes this range of alpaca bedding, and from the natural and inherent properties of alpacas' fleece.
Alpaca fleece is renowned for holding warmth even in thin, light layers, but allowing air to breathe through the fibre, an aspect that's very much in evidence in this alpaca quilt. Wool is a natural healthy choice, and an environmentally friendly resource.
Product Guarantee
100% Cotton Sateen Cover
Australian Alpaca Fleece
Hypo-Allergenic & Eco-Friendly
Benefits of Alpaca Fleece
Alpacas... and why their fleece is perfect for bedding
Alpacas originated from the Altiplano in Peru and were bred by the Incas for their luxuriant, silky fleeces, which the Inca's hailed as 'The Fibre of the Gods'.
At that time, the fleeces were extremely rare and were only worn by the very wealthy or royalty - in fact the Inca's considered Alpaca fibre to be more important than silver or gold.
How the Fleece is obtained
An Alpaca fleece is obtained in much the same way a sheep's fleece is obtained - the fleece is simply shorn off the Alpaca about once a year. No Alpacas are harmed or injured in any way - they simply get a haircut.
Softness
Alpaca is a super-soft fibre. It does not have scales on the fibre, making it naturally smooth & soft. There are many different types of Alpaca, but the best, which Bambi use, is Super Fine Alpaca fleece. At around 16-18 microns, this fleece has the feel of cashmere. (To give an understanding of how fine Super Fine Alpaca is, most human hair is at least 100 microns - 5 times thicker than alpaca fibre).
Warmth
Alpaca is a completely hollow fibre, meaning it has a massive propensity for trapping heat while, at the same time, being extremely lightweight. In tests conducted by the Yocum-McCall Testing Laboratories, alpaca fibre was shown to be three times warmer than sheep's wool.
| | |
| --- | --- |
| Single | 140 x 210 cm |
| Double | 180 x 210 cm |
| Queen | 210 x 210 cm |
| King | 245 x 210 cm |
| | |
| --- | --- |
| Light Loft | 300 gm/m2 - Warmth Equivalent 1 - 2 Blankets |
| High Loft | 430 gm/m2 - Warmth Equivalent 2 - 3 Blankets |
Care Instructions
It is recommended to dry clean these quilts.
An Australian-owned, Australia-made family company founded more than 30 years ago in New South Wales, Bambi is a leading manufacturer of quality bedding products - helping Australian families enjoy better sleep for over three decades. An award-winning company, Bambi is dedicated to exceptional quality and innovation in bedding.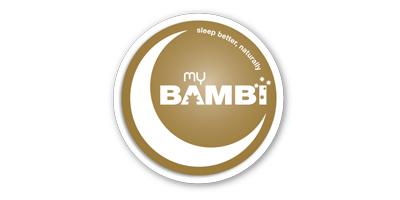 More Information

| | |
| --- | --- |
| Quilt Weight | 300 GSM, 430 GSM |
| Quilt Size | Single, Double, Queen, King |
| Care Instruction | Dry Clean Only |
| Warmth | Autumn, Spring, Winter |
| Fill | 60% Australian Alpaca Fleece, 40% New Wool |
| Fill Weight | 300, 430 gsm options |
| Manufacturer | Bambi |
Customer Reviews
Share your thoughts with other customers
So pleased I bought it.

In these very cold winter nights it is highly appreciated. Soft, light and very warm. So easy to make up the bed
each morning (Posted on 15-07-2020)

Excellent

My daughter loves it. Warm light and cosy (Posted on 29-06-2020)

Amazing quality and great price.

Ordering and delivery super easy and fast. Purchased 2 X Alpaca Quilts, amazing quality and great price. (Posted on 06-03-2020)

Warm as toast

Very happy with this item, 2nd one brought (Posted on 04-07-2015)

Best winter comforts

This is the 5th one I have brought.. this one is a gift and have brought for our kids. So light and amazingly warm warm and warm. Highly recommend this brand. (Posted on 12-06-2015)
Write Your Own Review for Bambi Luxura Alpaca and Wool Blend Quilt 300 and 430gsm
AlpacaWoolQuilt