Bambi Protectiva+ Bamboo Cotton Towelling Waterproof Mattress Protector
In stock - typically ships in 2 days
Quick Overview
Includes 1 Pillow Protector for Single and Long Single and 2 for the other sizes
A luxurious mattress protector, suitable for Allergy and Asthma sufferers
Super-absorbent towelling upper layer
5 Year Mattress Protection Warranty
Available in sizes: Single, Long Single, King Single, Double, Queen, King and Super King
Bambi Protectiva+ Bamboo Cotton Towelling Waterproof Mattress Protector
Protect your mattress and pillows with Bambi's range of Protectiva+ waterproof mattress protectors - bonus pillow protector(s) included!
The Bambi Protectiva+ Bamboo Cotton Towelling Waterproof Mattress Protector helps you to safeguard your bedding with comfortable, breathable, quiet and care-friendly protection. The super-absorbent towelling upper layer is bonded onto a whisper-quiet waterproof membrane, making it ideal for children or invalids. The natural fibre top layer is also sensitive skin-friendly.
Upper Layer - Cotton/Bamboo Towelling fabric
Lower Layer - Waterproof PU Backing
Depth - Fitted Skirts, 40 cm can stretch to 55 cm depth
Breathable, waterproof membrane
Soft, quiet & absorbent surface
Fast drying
1 Pillow Protector for Single and Long Single and 2 for the other sizes
5 Year Mattress Protection Warranty
This high-quality mattress protector includes a waterproof membrane that safeguards your mattress from spills and accidents, while still providing a soft sleeping surface.
Perfect for allergy and asthma sufferers
Bambi protectors are resistant to harmful substances and allergens including bacteria, mould, dust mites, and perspiration. These quality mattress protectors are also stain-resistant and easy to maintain.
Also comes in a convenient Long Single size suitable for modern Split King Beds.
Australia
Owned
Product
Guarantee
Gentle
Machine Wash
Allergy
Friendly
Waterproof
Why it's important to use a Mattress Protector
A mattress protector assists with good sleep hygiene. Dust mites live in soft furnishings such as bedding and mattresses. Dust mites are microscopic creatures that feed off human scales. They are one of the most common allergen triggers for asthma, especially in humid and coastal parts of Australia.
Over time, thousands of dust mites and bed bugs may be lurking in your bed. A mattress protector will help protect your mattress from dust mites, bacteria, and allergens.
Single
92 x 188 + 40 - 55 cm
Long Single
(suits Split King Beds)
92 x 203 + 40 - 55 cm
King Single
107 x 203 + 40 - 55 cm
Double
137 x 188 + 40 - 55 cm
Queen
153 x 203 + 40 - 55 cm
King
183 x 203 + 40 - 55 cm
Super King
204 x 204 + 40 - 55 cm
Pillow Protector Size
72 x 46 cm
Care Instructions
Machine wash gentle cycle
Tumble dry low heat
About Bambi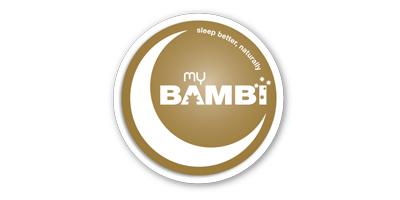 An Australian-owned, Australia-made family company founded more than 30 years ago in New South Wales, Bambi is a leading manufacturer of quality bedding products - helping Australian families enjoy better sleep for over three decades. An award-winning company, Bambi is dedicated to exceptional quality and innovation in bedding.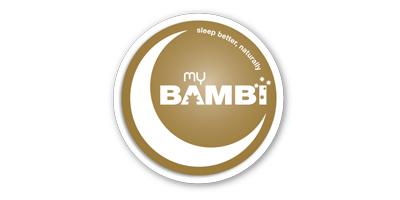 More Information
Mattress Size
Single, King Single, Long Single, Double, Queen, King, Super King
Material
Upper Layer - Cotton/Bamboo Towelling fabric
Lower Layer - Waterproof PU Backing
Firmness
N/A
Care
Machine wash gentle cycle
Tumble dry low heat
Manufacturer's Warranty
5 Year Mattress Protection Warranty
Manufacturer
Bambi
Customer Reviews
Share your thoughts with other customers
Pleased to have received it within a week

Easy to fit bed and great to lie on (Posted on 04-06-2021)
Write Your Own Review for Bambi Protectiva+ Bamboo Cotton Towelling Waterproof Mattress Protector
BambiProtectivaBCTWMP