Bambi Protectiva+ Encasement Waterproof Mattress Protector
Includes 1 Pillow Protector for Single and Long Single and 2 for the other sizes
A luxurious mattress protector, suitable for Allergy and Asthma sufferers
Breathable, bamboo/cotton waterproof membrane
With Zip Lock for complete mattress protection
Ideal protection against bed bugs
10 Year Mattress Protection Warranty
Available in sizes: Single, Long Single, King Single, Double, Queen, King and Super King
Bambi Protectiva+ Encasement Waterproof Mattress Protector
Protect your mattress and pillows with Bambi's range of Protectiva+ waterproof mattress protectors - bonus pillow protector(s) included!
The Bambi Protectiva Waterproof Encasement Mattress Protector helps you to safeguard your bedding with comfortable, breathable, quiet and care-friendly protection. The eco-friendly fabric has a natural fibre top layer and is sensitive skin-friendly. It is also the ideal choice for sufferers of allergies and asthma.
Encasement mattress protectors are a great choice if you are suffering from Bed Bugs.
Features
Bamboo/Cotton Fabric
Zip Lock for complete mattress protection
Breathable, waterproof membrane
Sidewalls - Fitted Skirts, 40 cm can stretch to 45 cm depth
Ideal protection against bed bugs
Quiet & absorbent
1 Pillow Protector for Single and Long Single and 2 for the other sizes
10 Year Mattress Protection Warranty
Also comes in a convenient Long Single size suitable for modern Split King Beds.
Australia
Owned
Product
Guarantee
Gentle
Machine Wash
Allergy
Friendly
Waterproof
Why it's important to use a Mattress Protector
A mattress protector assists with good sleep hygiene. Dust mites live in soft furnishings such as bedding and mattresses. Dust mites are microscopic creatures that feed off human scales. They are one of the most common allergen triggers for asthma, especially in humid and coastal parts of Australia.
Over time, thousands of dust mites and bed bugs may be lurking in your bed. A mattress protector will help protect your mattress from dust mites, bacteria, and allergens.
Single
92 x 188 + 40 - 45 cm
Long Single
(suits Split King Beds)
92 x 203 + 40 - 45 cm
King Single
107 x 203 + 40 - 45 cm
Double
137 x 188 + 40 - 45 cm
Queen
153 x 203 + 40 - 45 cm
King
183 x 203 + 40 - 45 cm
Super King
204 x 204 + 40 - 45 cm
Pillow Protector
72 x 46 cm
Care Instructions
Machine wash
Tumble dry low heat
About Bambi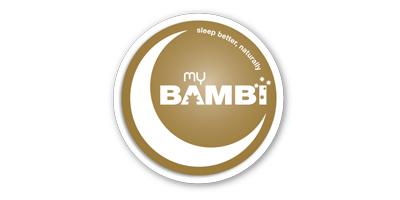 An Australian-owned, Australia-made family company founded more than 30 years ago in New South Wales, Bambi is a leading manufacturer of quality bedding products - helping Australian families enjoy better sleep for over three decades. An award-winning company, Bambi is dedicated to exceptional quality and innovation in bedding.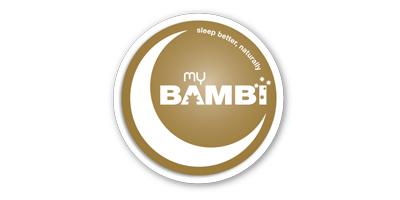 Mattress Size
Single, King Single, Long Single, Double, Queen, King, Super King
Material
Bamboo/Cotton Fabric
Firmness
N/A
Care
Machine wash
Tumble dry low heat
Manufacturer's Warranty
10 Year Mattress Protection Warranty
Manufacturer
Bambi
Customer Reviews
Share your thoughts with other customers
M
Review by
Michael Morris
Verified Review
Product as described. Easy fitting & delivery within 5 business days.
This is the first time I have ordered anything from this company. I am pleased with the product & the delivery period.
(Posted on )
Write Your Own Review for Bambi Protectiva+ Encasement Waterproof Mattress Protector
sleepsolutions.com.au
About this page
Store ratings are based on customer reviews and other data from Google and/or its partners.
Information on shipping, returns, and support is based on customer reviews and surveys, and sometimes provided directly by sellers. Learn more
Based on customer reviews and data from Google and/or its partners.
What people are saying
17 hours ago on Google Customer Reviews

I used customers reviews to choose which air purifier to buy. The delivery of my air purifier was trouble free and made easier with email and sms updates.

17 hours ago on Google Customer Reviews

Yesterday on Google Customer Reviews

Purchasing on line and arrival time, all super quick.....

2 days ago on Google Customer Reviews

I've been constantly informed by Sleep Solutions of the progress of my order and delivery was on time. I'm really happy with their service. So far, this little Ionmax 612 Dehumidifier is working really well. I didn't realize how damp my place was until I saw the amount of water it's been drawing from the house. I love the portability of this little machine as it's lightweight and there's a handle, so it's easy to carry it around from room to room. The only comment I have is it emits a chemical odour when you first turn it on but it dissipates the longer you use it. I'm not sure if this is due to the dessicant being used. Otherwise, I would have rated it five star. Hope it will last me a long time.

1 week ago on Google Customer Reviews

Mack's Silicone Earplugs are an excellent product at very reasonable cost. My whole experience with Sleep Solutions from Ordering to Delivery has been a very smooth and easy experience.