Bambi Protectiva+ Tencel Jacquard Waterproof Mattress Protector
In stock - typically ships in 2 days
Quick Overview
Includes 1 Pillow Protector for Single and Long Single and 2 for the other sizes
Ultimate luxury feel mattress protector, suitable for Allergy and Asthma sufferers
Highly absorbent and anti-bacterial
Features a unique waterproof jacquard quilting cover with tencel fill
10 Year Mattress Protection Warranty
Available in sizes: Single, Long Single, King Single, Double, Queen, King and Super King
Bambi Protectiva+ Tencel Jacquard Waterproof Mattress Protector
Protect your mattress and pillows with Bambi's range of Protectiva Plus waterproof mattress protectors - now with bonus pillow protector(s) included!
The Bambi Protectiva+ Tencel Jacquard Waterproof Mattress Protector helps you to safeguard your bedding with comfortable, breathable, quiet, care-friendly protection and also features waterproof sides.
Features all the benefits of Tencel®, combined with the unique jacquard quilting, which features filling, for extra support and padding, providing a more luxurious sleep. The outer casing is made with Tencel® which naturally absorbs moisture and then releases the moisture back into the environment keeping you comfortable all night long.
Features
Breathable, waterproof membrane
Ultimate luxury feel
Whisper quiet
Highly absorbent and anti-bacterial
Ideal for allergy/asthma sufferers
Incredibly soft
1 Pillow Protector for Single and Long Single and 2 for the other sizes
10 Year Mattress Protection Warranty
Also comes in a convenient Long Single size suitable for modern Split King Beds.
Australia
Owned
Product
Guarantee
Gentle
Machine Wash
Allergy
Friendly
Soft Tencel
Fabric Cover
Waterproof
TENCEL® naturally absorbs moisture and quickly releases it again. This property guarantees a pleasantly dry sleeping climate. In contrast, polyester does not absorb moisture at all. In the case of polyester, moisture remains on the fiber as a surface film. Moisture cannot be transported into the fiber of polyester as opposed to TENCEL®.
50% higher moisture absorption capacity when compared with cotton
Regulates the climate
The best moisture management
Why it's important to use a Mattress Protector
A mattress protector assists with good sleep hygiene. Dust mites live in soft furnishings such as bedding and mattresses. Dust mites are microscopic creatures that feed off human scales. They are one of the most common allergen triggers for asthma, especially in humid and coastal parts of Australia.
Over time, thousands of dust mites and bed bugs may be lurking in your bed. A mattress protector will help protect your mattress from dust mites, bacteria, and allergens.
Single
92 x 188 + 40 cm
Long Single
(suits Split King Beds)
92 x 203 + 40 cm
King Single
107 x 203 + 40 cm
Double
137 x 188 + 40 cm
Queen
153 x 203 + 40 cm
King
183 x 203 + 40 cm
Super King
204 x 204 + 40 cm
Pillow Protector
72 x 46 cm
Care Instructions
Machine wash
Tumble dry low heat
About Bambi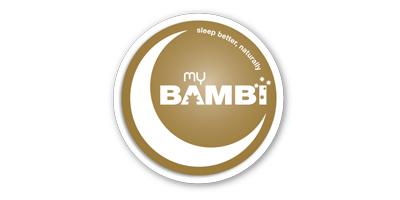 An Australian-owned, Australia-made family company founded more than 30 years ago in New South Wales, Bambi is a leading manufacturer of quality bedding products - helping Australian families enjoy better sleep for over three decades. An award-winning company, Bambi is dedicated to exceptional quality and innovation in bedding.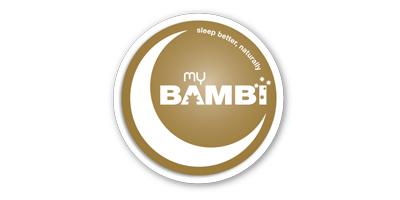 More Information
Mattress Size
Single, King Single, Long Single, Double, Queen, King, Super King
Material
Jacquard quilting with Tencel filling
Firmness
N/A
Care
Machine wash
Tumble dry low heat
Manufacturer's Warranty
10 Year Mattress Protection Warranty
Manufacturer
Bambi
Customer Reviews
Share your thoughts with other customers
Bambi Protectiva+ Tencel Jacquard Waterproof Mattress Protector

Great quality, fits well, and Made in Australia! (Posted on 22-06-2021)
Write Your Own Review for Bambi Protectiva+ Tencel Jacquard Waterproof Mattress Protector
BambiProtectivaTJWMP