Flare Aluminium Isolate Mini Reusable Ear Plugs
Quick Overview
Protects you by using a dense material to block, rather than absorb sound
Mesh carry pouch and 3 pairs in 3 sizes of Earfoams® included
33% smaller and 100% as efficient as the standard model
Stem diameter - 2.5mm | Body diameter - 7mm
Weight - 1.43g
SNR 35dB
Made in England
Flare Aluminium Isolate Mini Reusable Ear Plugs
Introducing the world's most revolutionary ear protectors… In miniature form!
Made from solid aluminium, ISOLATE® MiNi protects you by using a dense material to block, rather than absorb sound, switching off your ears. Don't worry – you can still hear all the detail through natural bone conduction… Just much, much quieter.
ISOLATE® MiNi is 33% smaller and 100% as efficient as the standard ISOLATE® model. This makes it perfect for extended periods of use and for those who suffer from sensitive hearing.
Stem diameter - 2.5mm
Body diameter - 7mm
Weight - 1.43g
SNR 35dB
Made in England
If correctly fitted Isolate® and Isolate® MiNi ear protectors don't make a subtle difference, the difference is dramatic. It is crucial that the Earfoams® are correctly seated on the Isolate® ear protectors and that the Isolate® ear protectors are correctly fitted in your ears.
Here is a short video that shows how they should be inserted:
Isolate® MiNi offers perfect protection for:
Sleeping
Working
Travel
Concerts and Clubs
Motorsports
Switch off your ears!
ISOLATE® MiNi is not like any other ear plug; it blocks all sound from entering your ears including bass frequencies for the first time ever without any batteries or annoying re-charging. ISOLATE® MiNi can be used anywhere to isolate your ears from unwanted noise.
Small but mighty
Perfect Sound Isolation...
Perfect Sound Isolation...
Ear protectors that use solid aluminium to block noise like never before.
Included with every set of Isolate® MiNi Ear Protectors
Mesh carry pouch
Replaceable domed tip Earfoams®: 3 pairs in 3 size
Earfoams® Width Sizes
Extra Small
Small
Medium
9mm
10.5mm
12.5mm
How long do Isolate® MiNi Earfoams® last?
Isolate® MiNi Earfoams® generally last about 6-8 weeks depending on how they are handled, used, and your body chemistry (earwax, oils, etc.). Naturally, increased use will decrease their life. Be sure to replace your Earfoams® when they start to "flake", tear, or lose their memory foam properties.
IMPORTANT: It is important that Earfoams® are regularly inspected for serviceability and are maintained in accordance with the instructions.
Cleaning & Maintenance
To ensure that the Earfoams® last as long as possible, it is recommend that you follow the cleaning instructions below:
Metal
Clean and disinfect the metal with warm soapy water. Please make sure that the metal is dry before the next use.
Earfoams®
Earfoams® can be cleaned by rubbing gently with a slightly damp cloth and ensure that the Earfoams® are dry before the next use. Please do not soak or rinse Earfoams® in water or alcohol.
It is recommend that Earfoams® are cleaned when there is an excessive buildup of wax on them, or once every two weeks. Excessive cleaning can cause Earfoams® to deteriorate at a faster rate.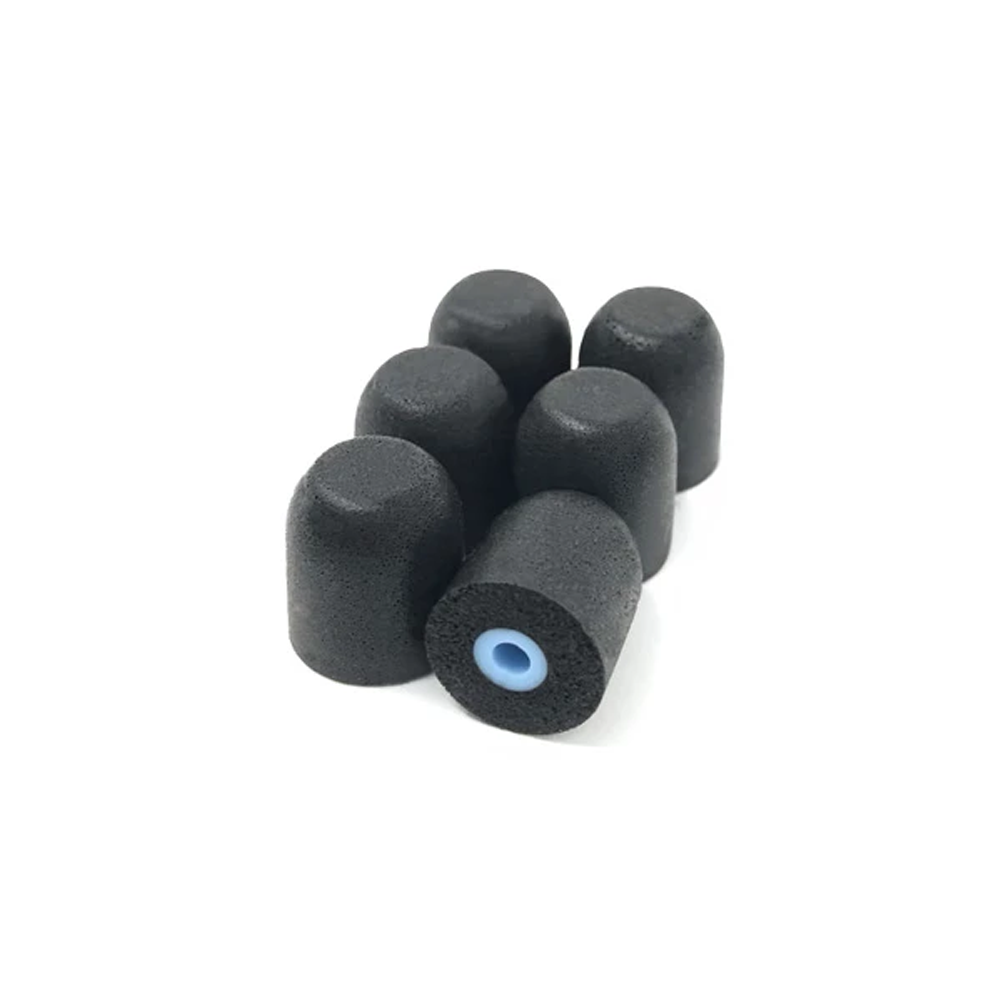 About Flare
Founded in 2010 by British inventor Davies Roberts, Flare made its name in the world of professional audio, where the ground-up reinvention of the loudspeaker has drawn praise from music industry figures including Led Zeppelin's Jimmy Page, Rolling Stones producer Chris Kimsey, Art of Noise's Gary Langan and U2 / The Killers producer 'Flood'.
More Information

| | |
| --- | --- |
| Ear Plug Type | Foam, Reusable |
| Material | Aluminium with Memory Foam Earfoams® |
| Pack Quantity | 1 pair of Aluminium core, 3 pairs in 3 size of Earfoams® |
| Noise Reduction Rating (NRR) | SNR 35dB |
| Fit | Extra Small 9mm width,Small 10.5mm width,Medium 12.5mm width |
| Suitable For | Adults |
Customer Reviews
Share your thoughts with other customers
Lightweight however rather uncomfortable for a side sleeper

Noise cancelling quality is great (Posted on 10-10-2019)
Write Your Own Review for Flare Aluminium Isolate Mini Reusable Ear Plugs
flr-mini-al