Flare Aluminium Sleeep Reusable Ear Plugs for Sleeping
Quick Overview
Brand new tiny earplugs designed specifically for long and uninterrupted nights sleep
Aluminium core with dual memory-foam tips for maximum comfort
Mesh carry pouch and 6 pairs in 3 sizes of Earfoams® included
Stem diameter - 2.5mm | Core length - 2mm
Weight - 0.9g
SNR 35dB
Flare Aluminium Sleeep Reusable Ear Plugs for Sleeping
Sleeep® is a brand new and truly tiny earplug designed specifically for long and uninterrupted nights sleep. They are packed with noise blocking technology into an earplug that has a metal core half the size of its predecessor which means it should fit even the smallest of ear canals with its metal core being almost entirely encapsulated in memory-foam for maximum comfort.
Slimmer Core. Ergonomic Shape.
It's slim core and ergonomic shape means it's much easier to fit and remove for the smallest ear canals. The metal core has been rounded to aid fitment and offers a more discreet fit.
Available in Natural Aluminium
Dual tips for extra comfort, especially when sleeping on your side
Stem diameter - 2.5mm | Core length - 2mm
Weight - 0.9g
SNR 35dB
Encapsulated in memory-foam for maximum comfort.
Is Sleeep® just used for sleeping?
Sleeep® is ideal for sleeping and it has been designed specifically for this purpose due to their size and its metal core being almost entirely encapsulated in memory-foam for maximum comfort.
However, because they are super comfy they could be used anywhere where you wish to turn the world down.
Included with every set of Sleeep®
Mesh carry pouch
Replaceable domed tip Earfoams®: 6 pairs in 3 size
Earfoams® Width Sizes
Extra Small
Small
Medium
9mm
10.5mm
12.5mm
It is crucial that the Earfoams® are correctly seated on the Sleeep® earplugs and that the Sleeep® earplugs are correctly fitted in your ears.
When you receive your Sleeep®, you will find a pair of extra small, small and medium Earfoams®, which fit around the barrel of the product. Start with the smallest Earfoams® and work your way up to the largest. Use the Earfoams® that is most comfortable.
Here is a short video that shows how they should be inserted:
How long do Sleeep® Earfoams® last?
Sleeep® Earfoams® generally last about 2-3 months depending on how they are handled, used, and your body chemistry (earwax, oils, etc.). Naturally, increased use will decrease their life.
IMPORTANT: It is important that Earfoams® are regularly inspected for serviceability and are maintained in accordance with the instructions.
To ensure that the Earfoams® last as long as possible, it is recommend that you follow the cleaning instructions below:
Metal
Clean and disinfect the metal with warm soapy water. Please make sure that the metal is dry before the next use
Earfoams®
Earfoams® can be cleaned by rubbing gently with a slightly damp cloth and ensure that the Earfoams® are dry before the next use. Please do not soak or rinse Earfoams® in water or alcohol.
We recommend that Earfoams® are cleaned when there is an excessive buildup of wax on them, or once every two weeks. Excessive cleaning can cause Earfoams® to deteriorate at a faster rate.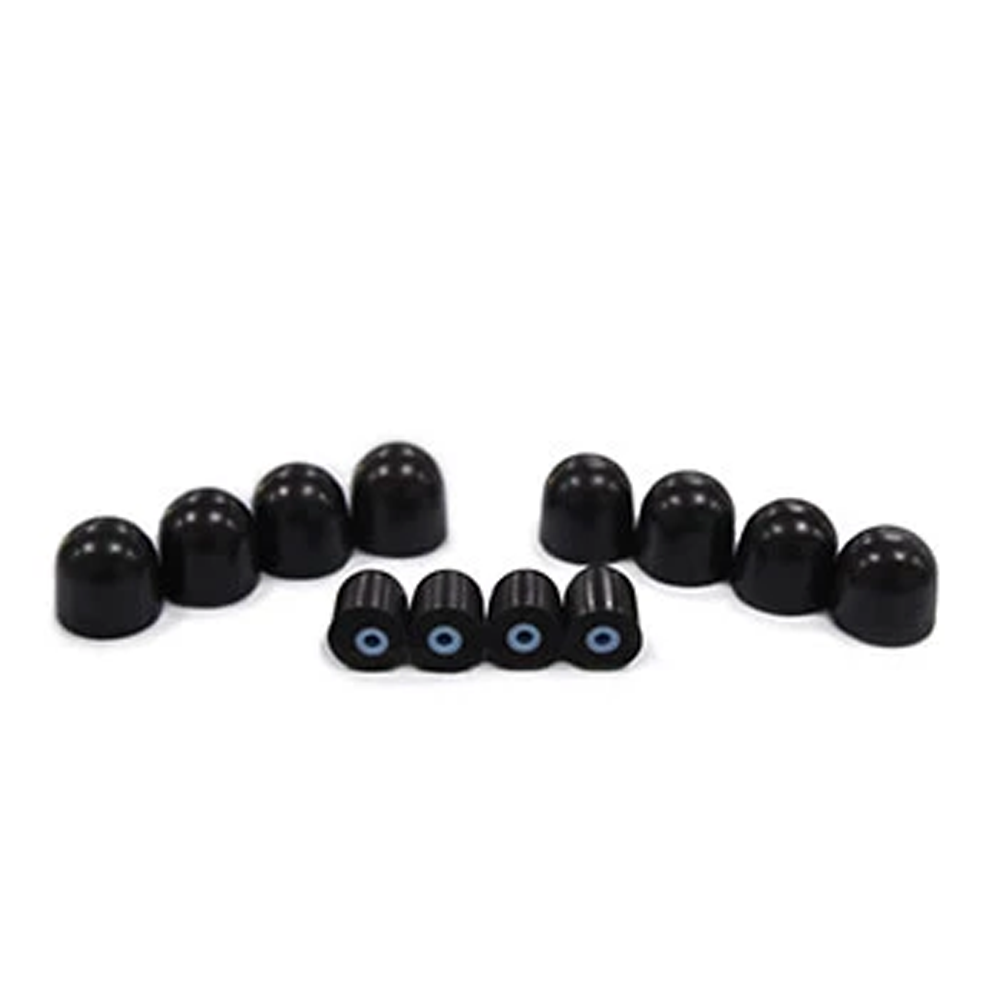 About Flare
Founded in 2010 by British inventor Davies Roberts, Flare made its name in the world of professional audio, where our ground-up reinvention of the loudspeaker has drawn praise from music industry figures including Led Zeppelin's Jimmy Page, Rolling Stones producer Chris Kimsey, Art of Noise's Gary Langan and U2 / The Killers producer 'Flood'.
More Information

| | |
| --- | --- |
| Ear Plug Type | Foam, Reusable |
| Manufacturer | Flare Audio |
| Material | Aluminium core, Memory Foam Earfoams® |
| Pack Quantity | 1 pair of Aluminium core, 6 pairs in 3 size of Earfoams® |
| Noise Reduction Rating (NRR) | SNR 35dB |
| Fit | Extra Small Size 9mm width, Small 10.5mm width, Medium 12.5mm width |
| Suitable For | Adults |
Customer Reviews
Share your thoughts with other customers
Really bad product. Cheaper ones are much better.

Do not spend money on these (Posted on 21-06-2021)

Very disappointing. No better than the cheap ones I buy from Ebay.

Save your money and buy the cheap ones from ebay (Posted on 19-12-2019)

Disappointed

Hoped noise woukd be blocked .... It's muffled. Up side they stay in better than foam ear plugs. Can still hear hubbie snore .. Two rooms down! (Posted on 21-03-2019)
Write Your Own Review for Flare Aluminium Sleeep Reusable Ear Plugs for Sleeping
flr-sleeep-al