Ionmax ION 50 Cool Mist Humidifier
Quick Overview
Helps alleviate respiratory ailments caused by dry air
Adjustable 360° degree rotation mist for even moisture
Water tank capacity lasts up to 10 hours without refill
Ionmax ION 50 Cool Mist Humidifier
The ION 50 humidifier helps combat the symptoms of dry air, including sore throat, nasal irritation, and dry skin. An easy-to-use control knob allows you to increase or decrease the 360° degree mist. The tank sensor indicates when a water refill is needed.
The Importance of Humidifiers
In dry climates or cold weather months, low humidity levels take a toll on the body's health.
A humidifier can help reverse these harmful effects by maintaining a healthy moisture balance in your home or office. Some benefits of humidifiers include:
Relief from respiratory illnesses and sore throats
Eases cold, flu, and allergy symptoms
Healthier skin and hair
Proper furniture maintenance
During winter throat and respiratory issues may become more common, including sore throat, colds, hay fever, and dry itchy eyes. This type of atmosphere leeches important moisture from your skin, leading to cracking and irritation. It also takes a toll on your furniture, and may even warp or crack wooden floors.
The ION 50 comes with easy-to-use controls, efficient technology, and adaptable features. To adjust the unit's mist flow, simple turn the control knob up (clockwise) or down (anticlockwise). The 360° degree rotation mist outlet can be aimed in any direction for customized use. After emission, the gentle mist disperses evenly throughout the room and can work effectively in spaces up to 25 m2 in size.
It's large room coverage is suitable for living areas, bedrooms, and office spaces of all sizes. In smaller spaces, simply turn down the mist control knob for lighter flow. When the water tank is empty, the unit automatically shuts off to prevent overheating and conserve energy. This safety feature allows you to run the unit for extended periods of time without supervision.
Technical features include:
Customized mist control knob
Adjustable 360° degree mist outlet
Humidifies rooms up to 25 m2
Auto switch off when tank is empty
This machine is compact and lightweight, making it easy to move between rooms. Its modern finish and understated control panel allow the unit to blend seamlessly into any décor scheme. Its small size allows for covert operation, worry-free placement, and quick storage when not in use.
Despite its small size, the ION 50 boasts an ample 4.2 L refillable water tank. This large tank capacity allows you to operate the machine for up to 10 hours without adding water. When the tank is empty, the refill indicator light will flash red and the unit will automatically shut off. To refill the reservoir, simply pull the easy-lift handle, twist off the tank cap, and fill with cold water. After filling, the lidded tank snaps easily into place.
Note: Do not use Essential Oils in this humidifier as it may damage some components.
Sleek modern design
Highly portable unit
Compact size is easy to store
Ample 4.2 L water tank
An Investment in Your Health
The ION 50 humidifier will improve your indoor air quality by maintaining healthy levels of moisture. Perfect for easing cold and flu symptoms or dry winter skin, this machine boosts wellbeing and strengthens your body's immunity. When you or your family needs it most, a high quality humidifier will relieve everyday irritation and protect your long-term health.
About Ionmax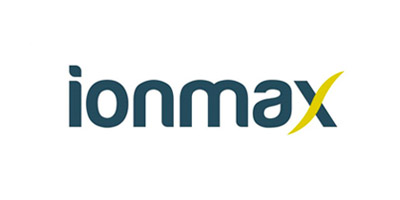 Ionmax's quality products are designed to promote a healthy and comfortable lifestyle. Whether you're awake or asleep, Ionmax is working to make sure you breathe the best air possible. Our selection of air purifiers, humidifiers, and dehumidifier, as well as replacement filters, delivers priceless peace of mind. Alleviate respiratory problems by adding one of our quality humidifiers to dry rooms, or reduce the moisture with a dehumidifier to inhibit mildew and bacteria growth.
For rooms that need refreshing, the air purifier traps irritants and allergens and releases clean air for your family, without increasing the noise level or requiring a filter. Ionmax provides solutions for your surroundings, keeping you energized for life.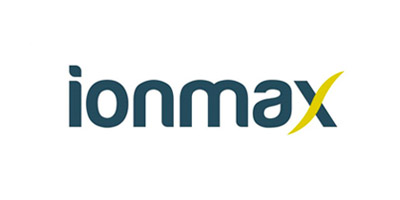 More Information

| | |
| --- | --- |
| Type | Cool Mist |
| Coverage | Up to 25 sqm |
| Control | Manual |
| Treatment | N/A |
| Manufacturer's Warranty | 1 Year |
| Other Products | Humidifiers, Air Purifiers |
Customer Reviews
Share your thoughts with other customers
Nice unit

It does everything as I hoped. Only observation is that the low setting isn't as low as I like. Otherwise great unit. No light gets to the inner parts so algae isn't an issue. (Posted on 04-08-2020)

Great little machine

I love this product. Keeps the air clean an crisp. Great size (Posted on 03-03-2020)

Poor unit did very little too increase humidity

I wish I brought the bigger unit it does not increase humidity too a level that you would expect. I used a gauge to monitor humidity levels and went from 37 percent humidity too 39 percent in a tiny room hehe (Posted on 17-08-2017)

Awesome

Really good machine. Works over 10hrs on one tank (depending on the setting you use) great value (Posted on 01-10-2015)
Write Your Own Review for Ionmax ION 50 Cool Mist Humidifier
ION50