Jason Commercial Hotel Quality Eva Clean Waterproof Quilt Protector
Quick Overview
Protecting your quilt from moderate spills and stains
Waterproof jersey fabric
100% smooth polyester surface
Machine washable for easy care
Sizes - Available in single, king single, double, queen and king
Jason Eva Clean Knitted Jersey Waterproof Quilt Protector
Keep your quilt stain free!
The Jason Eva Clean Knitted Jersey Waterproof Quilt Protector is an essential range of waterproof protection for your quilt that prolongs the life span of your bedding.
This quilt protector a zip closure which ensures that the quilt remains in place and to fully protect your quilt from dust mite, mould, and bacteria allergens.
This quilt cover features:
Waterproof jersey fabric
Stain resistant
Machine washable for easy care
Sizes - Available in single, king single, double, queen and king.
Note: This product does not come in retail packaging - as this item is not normally available to the general public - however we have secured supply from Jason for our community
Protect you quilt & doona from your cats, dogs, and pets!
Size Options
| Size | Dimension |
| --- | --- |
| Single | 140 x 210 cm |
| King Single | 165 x 210 cm |
| Double | 180 x 210 cm |
| Queen | 210 x 210 cm |
| King | 240 x 210 cm |
Care Instructions
To take care of your new Jason product and ensure that it stays fresh, clean and performs well for its useful life, wash or clean it regularly and as often as required based on its usage.
About Jason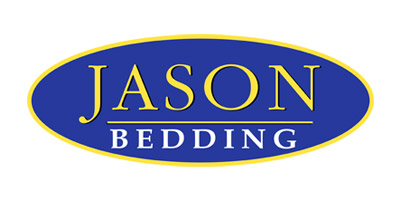 Founded in 1948, Jason is a well-known family bedding brand that has built a reputation of providing quality, and value for money products. Families trust Jason bedding products for their standards in quality and value.
Jason family bedding products have been an Australian staple for over 65 years. The company has built a reputation of quality, durability, value, and trust in its products. Jason's famous advertising slogan says it all: "Nothing is tougher than Jason."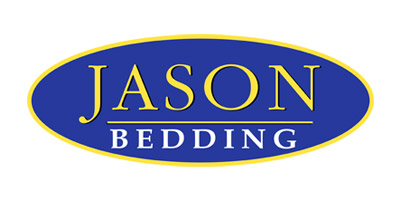 More Information

| | |
| --- | --- |
| Quilt Size | Single, King Single, Double, Queen, King |
| Cover | Zip closure ensures the quilt remains in place. |
| Material | 100% Smooth Polyester Surface |
| Manufacturer's Warranty | N/A |
| Manufacturer | Jason |
Customer Reviews
Share your thoughts with other customers
Jason Commercial Hotel Quality Eva Clean Waterproof Quilt Protector

The doona moves inside of the Quilt Protector (Posted on 22-09-2021)

Waterproof, but uncomfortable to sleep with

I found this was like putting a tarp over my doona, it slid around in the case and I felt like I was being vaccum sealed into my bed each night and would wake up in a sweat. I took it off after trying it for around 4-5 days. (Posted on 23-10-2020)

Waste of money

It made my quilt feel so heavy and it felt difficult to roll over because of how much weight was on my legs. I'm quite a warm sleeper and I tried sleeping for 4 nights in a row with this quilt protector and I woke up several times a night, absolutely drenched in sweat! I finally gave up half-way through the fourth night and started stripping my quilt cover and the protector off my quilt so I could sleep easily for the rest of the night. But as I was doing that, I thought my quilt felt damp. So I looked at the inside of the protector, and noticed drops of liquid on the inside of the protector! I don't know if it was my sweat that had soaked through my quilt cover and the protector or if it was some sort of condensation. But it was basically useless and I've refused to use it since. I feel like my only option is to throw it in the bin so it was a total waste of money, which is such a shame. Other reviews were positive so I was quite hopeful and I don't understand why my experience was so negative. (Posted on 11-09-2020)

Waterproof Quilt Protector

Best thing I have ever bought and a great company to deal with.
Thank you so much, I will definitely purchase from you again. (Posted on 28-07-2020)

Just what we needed

Our new kitten decided to start urinating on the bed resulting in me washing my thick expensive quilt multiple times. This waterproof protector is exactly what we needed to prevent ruining our quilt while we work on solving the problem! Great quality. Because it's waterproof on the inside layer the quilt can slip around a bit and can be a little hard to keep in place but it's a small price to pay for the peace of mind. Super fast shipping! Thanks (Posted on 20-07-2020)
Write Your Own Review for Jason Commercial Hotel Quality Eva Clean Waterproof Quilt Protector
JasonECKJWQP