Natural Home Lightweight Summer Cotton Quilt 250gsm
In stock - typically ships in 2 days
Quick Overview
Luxurious 250 gsm cotton quilt - suitable for all seasons
Designed to keep you warm in the winter and cool during summer
Lightweight cotton fibre quilt helps your body to regulate temperature through the absorption and distribution of body heat
Purafresh treated offer antibacterial, anti-microbial and anti-dust mite protection
Comes in an environmentally friendly self-fabric bag
Machine Washable for easy care
Lightweight Summer Cotton Quilt 250gsm
Incredibly soft to the touch
The Lightweight Summer Cotton Quilt 250gsm is made with superior and super light 250gsm cotton. Cotton is famous for its high quality; breathability; durability; softness & comfort; and extremely low maintenance needs.
Soft and Natural 250 gsm Cotton
Designed to draw moisture away from the body and leave you to enjoy a peaceful and unbroken snooze. The 100% natural cotton quilt cover is pesticide-free, which is great for the environment, and produces extremely breathable, softer, and more durable cotton which is fantastic for your hair and skin.
Cotton is also light and breathable which makes it a great material for a summer quilt. Designed to keep us warm in the winter and cool during summer, this lightweight cotton fibre quilt helps our bodies to regulate temperature through the absorption and distribution of body heat.
Perfect Addition to anybody that values a comfortable night's sleep
This quilt is designed to keep you warm in the winter and cool during summer, so there's no need to change quilts throughout the year!
The Natural Home Summer Cotton quilts are hypoallergenic, and treated with Purafresh antibacterial, anti-microbial, and anti-dustmite protection, making the Natural Home quilt the perfect addition to anybody that values a comfortable nights sleep. Presented in a fashionable, self-fabric bag, which is perfect for gift-giving or for keeping the quilt stored neatly when not in use.
Purafresh® treated offer antibacterial, anti-microbial and anti-dustmite protection
Materials: 100% natural cotton
Fill Weight: 250 GSM
Soft and smooth which is good for your skin
Absorbent and breathable to keep you cozy and regulated
Suitable for all seasons
Machine washable for easy care
Environmentally friendly self-fabric bag
Purafresh®
Protection
Made of 100%
Natural Cotton
Breathable to keep
you cozy at night
Machine Washable
for easy care
Purafresh Protective Anti-Microbial Treatment
Purafresh® Treated Fibres
With natural and biodegradable cotton fibres, these quilts are environmentally friendly, hypoallergenic, and treated with Purafresh® antibacterial, antimicrobial and antidust mite protection, making the Lightweight Summer Cotton Quilt 250gsm the perfect addition to anybody that values a comfortable nights' sleep.
| Size | Dimensions |
| --- | --- |
| Single | 140 x 210 cm |
| Double | 180 x 210 cm |
| Queen | 210 x 210 cm |
| King | 240 x 240 cm |
Care Instructions
Hand or gentle machine wash with an approved detergent
Ensure washing machine remains balanced
Rinse well, line dry
Do not tumble dry
Ironing not required
Dry cleanable
NOTE: For health and hygiene reasons, pillows, quilts, underlays, bed toppers, mattress and pillow protectors cannot be returned for a refund or exchange unless faulty or not as ordered.
About Natural Home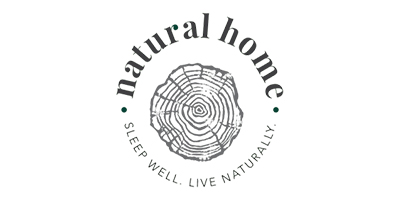 Sustainability has never felt or looked so good. Natural Home source the highest quality natural materials which have a lasting positive impact on the environment. Natural Home then uses these materials to design premium bedding experiences with the comfort and style that every Australian deserves. Sleep well knowing Natural Home ranges use the finest ethically sourced and organic materials available including Organic Bamboo, Mulberry silk, Certified Organic Cotton, and Tencel.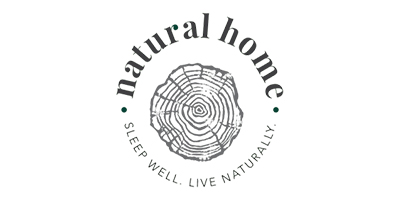 More Information

| | |
| --- | --- |
| Quilt Weight | 250 GSM |
| Quilt Size | Single, Double, Queen, King |
| Warmth | Summer |
| Care Instruction | Machine Washable, Hand Wash |
| Fill Weight | 250 GSM |
| Cover | 100% Natural Cotton |
| Material | 100% Natural Cotton with Purafresh treatment |
| Manufacturer's Warranty | 1 Year |
| Manufacturer | Natural Home |
Customer Reviews
Share your thoughts with other customers
Write Your Own Review for Natural Home Lightweight Summer Cotton Quilt 250gsm
LSCQ250GSM