Love to Dream Swaddle Up Summer Lite 0.2 Tog
Quick Overview
The Swaddle Up Lite is 30% lighter for extra hot days & nights
Arms up in wing position helps prevent your baby rolling onto their tummy
Snug fit makes your baby feel secure & helps to calm their natural startle reflex
Dual zippers give easy access to nappies
Love to Dream Swaddle Up Summer Lite 0.2 Tog
Get set for warmer temperatures this summer!
The Swaddle Up Lite is perfect for extra hot days and nights. It is made from ultra-lite and cool fabric that is 30% lighter than the Swaddle Up orginal fabric, perfect for extra hot days and nights. And because the Swaddle UP™ Summer Lite uses only a single layer of fabric, it makes the perfect alternative to a muslin wrap.
Why ARMS UP™?
It is your baby's natural sleep position that allows your baby access to their hands for SELF-SOOTHING™. Babies often use their hands to settle themselves to sleep, by sucking on their fingers or gently rubbing their cheeks.
Medical research suggests that babies sleep better if they are able to self-soothe.
Innovative Wrap Me Up Features
1. Arms Up in wing position helps prevent your baby rolling onto their tummy.
2. Swaddling your baby with arms UP can help them self-soothe & sleep longer.
3. Startle reflex is calmed by ergonomically designed womb-like fit.
4. Single layer of very fine cotton elastane fabric helps reduce the risk of overheating* compared to multi-layered swaddles.
5. Smart zip-UP design reduces the risk of swaddle unravelling whilst baby is sleeping.
6. Hands in wings make breast feeding easy & means no more face scratching.
7. Seam-free on the inside means increased comfort for your baby.
8. Diaper/nappy changes & transportation from cot/crib to stroller made easy with our twin zipper design.
Attention To Detail You'll Love from Love To Dream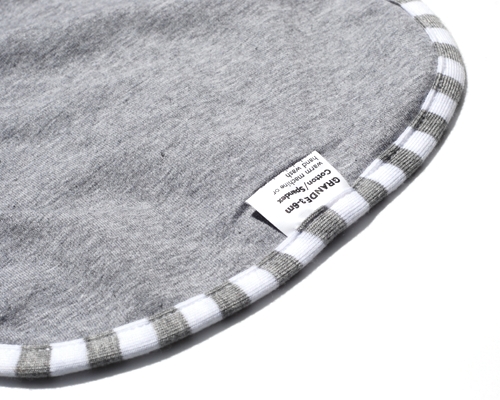 Inside out seams won't irritate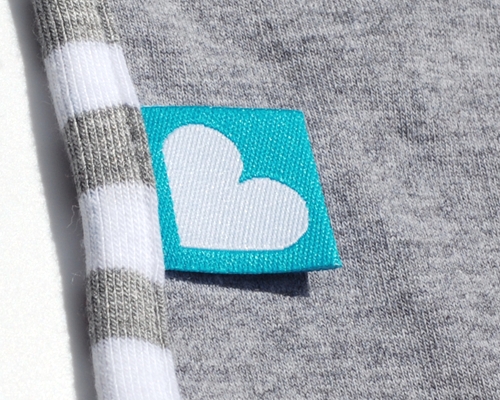 Tags on the outside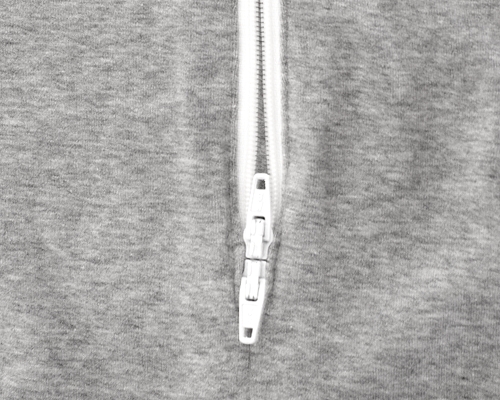 Dual zippers give easy access to nappies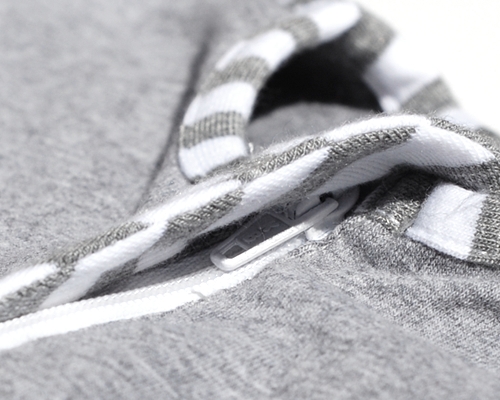 Protected zipper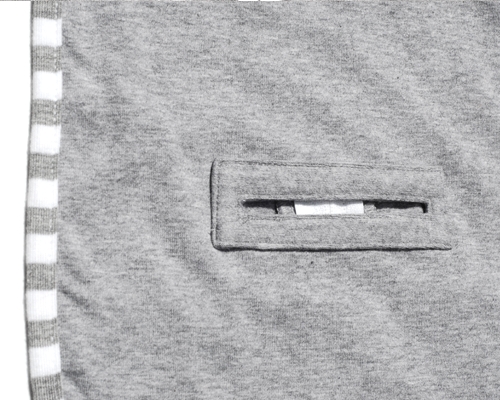 Convenient Seatbelt Access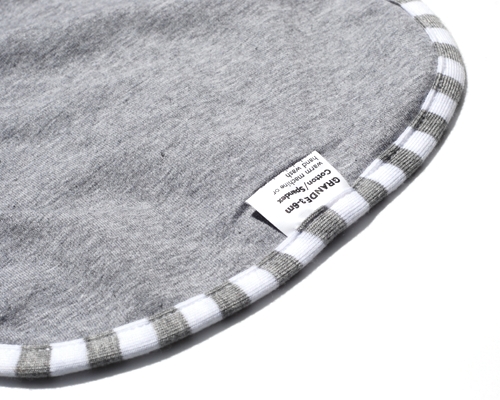 Inside out seams won't irritate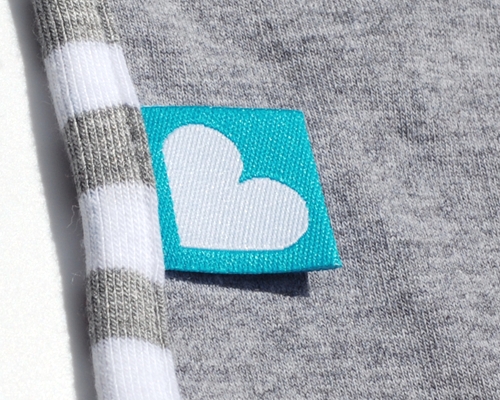 Tags on the outside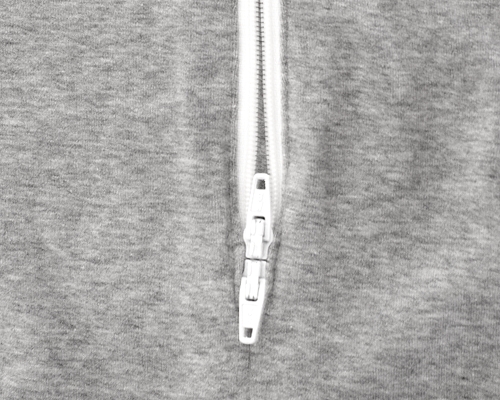 Dual zippers give easy access to nappies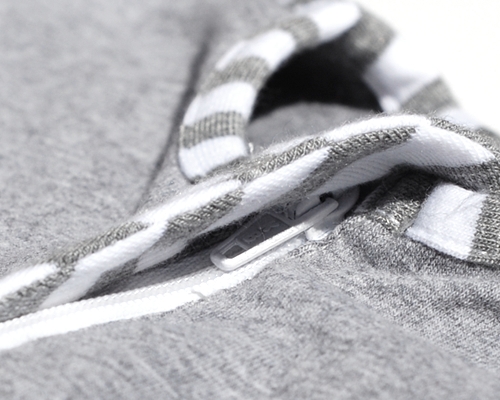 Protected zipper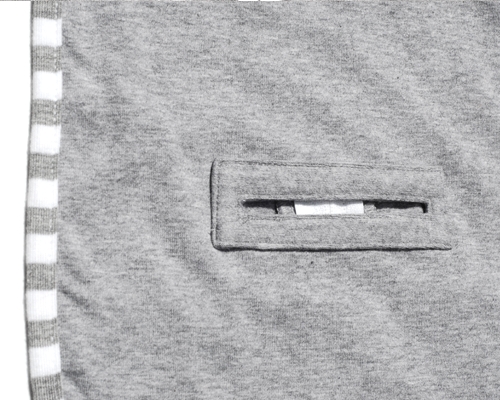 Convenient Seatbelt Access
| | | | |
| --- | --- | --- | --- |
| Size | Weight | Age | Length Max |
| Newborn | 2.2-3.8 kgs | 0-1 Month | 60 cm |
| Small | 3-6 kgs | 0-3 Months | 58 cm |
| Medium | 6-8.5 kgs | 3-6 Months | 67 cm |
| Large | 8.5-11 kgs | 6-9 Months | 75 cm |
All babies are different - please use the babies weight as a guide not their age. The layers of clothing may vary based on room temperature, health, the babies physiology. The carer should determine what is suitable.
These tables are only to be used as a guide. All children are different. The number of clothing layers may vary according to a child's health, their physiology and the temperature in the room. The care-giver must determine what is suitable.
Care Information
Wash before first use
Close zipper before washing
Warm gentle machine wash in wash bag with similar colours
Pull into shape after washing, before tumble drying/line drying
Tumble dry on low
Any garment with a tog rating of 2.5 or higher - tumble dry inside out on second cycle for quicker drying
Wash immediately after every use
Do not soak or bleach garment, iron zip or dry clean
Warm iron if necessary
About LOVE TO Dream™
The Love To Dream™, Newborn to Toddler Sleep System, provides the highest level of quality with trusted sleep solutions to the very real parenting challenge of better quality and longer sleep for the whole family.
Millions of parents across the world have come to learn that Love To Dream™ products really work! In 2017, from a field of 2000 Australian businesses, Love To Dream™ was honored as a top 20 Winner of the Westpac Businesses of Tomorrow Award. The award recognizes the top 20 companies that are shaping Australia's future through leadership and innovation.
Customer Reviews
Share your thoughts with other customers
Good product zipper too high

It swaddled my bub nicely she doesn't do well when super tightly swaddled but the zipper when done up completely was too high and when she wiggles in her sleep it goes over her mouth we have to leave it slightly unzipped and fold the edges down (Posted on 11-04-2020)

Not loving this one

Too much give in the fabric, fabric stretches to easily.
I have the correct size. My baby has grown out of the original small love to dream swaddle. Bought the medium 0.2, my baby can pull her hands out and put the neck hole over her mouth and nose. Pretty dangerous.
We loved the original. But we don't love this one. (Posted on 16-11-2018)

Fantastic

My baby slept better and longer in it. Very good. (Posted on 06-12-2016)

Not for us

Great product and I love the concept, unfortunately it didn't work for my baby though. She likes to be wrapped up but I don't think this product was tight enough. Obviously there needs to be a bit of give in a cool material, but I'm glad I gave it a go. (Posted on 29-02-2016)

Great!

My son loves it. I advise to buy at least 2 so you always have a clean one. (Posted on 01-09-2015)
More Information

| | |
| --- | --- |
| Warmth | 0.2 Tog - Summer |
| Colour | Cream or Mint |
| Material | 93% cotton and 7% elastane |
| Manufacturer | Love to Dream |
Customer Reviews
Share your thoughts with other customers
Write Your Own Review for Love to Dream Swaddle Up Summer Lite 0.2 Tog
LTDSwaddleUpLite