MiniJumbuk Breathe Cotton Quilted Wool Pillow
Regular Price
$89.95
$89.95
Quick Overview
With the MiniJumbuk Breathe Cotton Quilted Wool Pillow, you'll have a cool comfortable sleep throughout the night.
Allows your face and skin to remain cool and breathe naturally while sleeping
Ideal for side sleepers and medium body frames who want natural comfort and support for the head and neck
Available in three profiles to suit your sleeping preferences
Australian Made
MiniJumbuk Breathe Cotton Quilted Wool Pillow
Sleep Better Naturally
The MiniJumbuk Breathe Cotton Quilted Wool Pillow is a perfect blend of wool and cotton which creates natural airflow, allowing your face and skin to remain cool and breathe naturally while sleeping. If your face overheats or perspires in bed, then the BREATHE pillow is designed for you. Made from soft wool and cotton to improve airflow around the face, the cushioned casing provides cool comfort throughout the night.
Ideal for Side Sleepers
This natural breathability can also help to prevent puffy eyes and pressure lines on the face. The wool rich inner is a combination of wool and man-made fibre designed to keep your pillow soft yet springy.
The BREATHE pillow is ideal for side sleepers and medium body frames who want natural comfort and support for the head and neck.
Handcrafted and made in Australia
Breathable, helps to regulate body temperature
Treated with Ultra Fresh™ for protection against bacteria, keeping the quilt fresh, hygienic and odour free
Machine washable for easy care
2 Year Warranty
Inner Filling - Fill weight 600 gsm (Wool 60% | Polyester 40%)
Casing - Quilted Cotton Casing (Wool 60% | Cotton 40%)
LOW ALLERGY
The fill in MiniJumbuk pillows has been cleaned to remove all impurities. Wool is a naturally hypo-allergenic fibre, making our pillows a safe choice for people with asthma, eczema or dust mites allergy.
The wool fill in all MiniJumbuk products has been treated with Ultra-Fresh. This is an anti-bacterial treatment that provides lasting freshness and hygiene for effective limitation of dust mites.
GREATER AIRFLOW
Improved airflow around the head keeps you cool and dry throughout the night and reduces overheating for a more comfortable.
AIRLIGHT TECHNOLOGY™
Developed exclusively by MiniJumbuk, Airlight Technology™ is an advanced process we apply to wool fibre, allowing each layer to trap more air. This innovative design offers superior insulating properties while allowing for the creation of lighter, more comfortable quilts that perfectly regulate sleeping temperature.
The Benefits of Wool
NATURAL
Formed in the skin of the sheep, wool is a natural protein fibre. Renowned for its effective all-weather protection, wool's unique characteristics are unmatched by any synthetic materials.
INSULATION
Able to absorb and release water vapour to and from the air as humidity levels change. Generating and retaining heat as it absorbs moisture provides an insulating effect, keeping the body at an even temperature.
BREATHABLE
Tightly packed, crimped fibres create tiny air pockets that enable wool to absorb up to 30% of its weight in moisture without feeling damp to touch. Evaporation releases the vapour to the atmosphere while skin remains dry and comfortable.
MULTI-CLIMATIC
The unique combination of insulating and breathability properties allows wool to continually adjust to changes in body temperature, keeping the body warm in winter and cool in summer.
HYPOALLERGENIC
The scales that coat the wool fibres minimise floating dust, capturing and holding particles until they are vacuumed away. The waxy fibre structure creates an unpalatable environment for dust mites and bacteria growth, making wool a good choice for asthma and allergy sufferers.
Care Instructions
This pillow may be machine washed in a front loader washing machine on a gentle, wool cycle, or can be hand washed and dried flat. We recommend regular airing, preferably outside in sunlight to reduce the need for frequent washing.
Air regularly outdoors to remain freshness
Hand or machine wash (40°C) on wool cycle and spin dry
Dry flat in the shade or tumble dry on low setting
Do not bleach
Do not dry clean
WARNING: DO NOT REMOVE FILLING TO CLEAN
About MiniJumbuk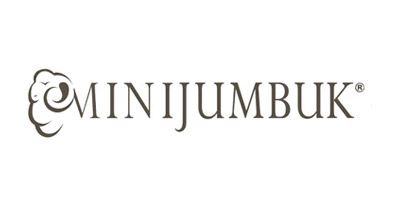 Commited Since 1975
MiniJumbuk has had a commitment to ensuring their customers to have the most comfortable sleep possible. Long serving team of skilled artisans pride themselves in creating and crafting top quality Australian wool bedding products right here in Naracoorte, South Australia.
More Information

| | |
| --- | --- |
| Pillow Size | Standard |
| Fill Type | Wool Rich |
| Pillow Profile | Low Profile, Medium Profile, High Profile |
| Material | Wool 60%, Cotton 40% |
| Shape | Standard with 2.5 cm gusset |
| Cover | Quilted Cotton Casing (Wool 60% | Cotton 40%) |
| Manufacturer's Warranty | 2 Year Warranty |
| Manufacturer | MiniJumbuk |
Customer Reviews
Share your thoughts with other customers
Disappointed- still heats up too much

I did a lot of research before buying this pillow and relied on Sleep Solutions to make this decision and am pretty disappointed overall. Pillow is very comfortable initially but I still wake up through the night and find it is very warm and stays warm once it's heated up. (Posted on 23-10-2020)
Write Your Own Review for MiniJumbuk Breathe Cotton Quilted Wool Pillow
MJBCQWP