Bambi Coolpass Mattress Protector
Quick Overview
Perfect for latex and memory foam mattresses - which can get hot during the night
Made from 'Cool Pass' fabric with high moisture absorbency
Keeps you cool, dry and comfortable
Available in single king single, double, queen, king and super king sizes
Bambi Coolpass Mattress Protector
Your sleep will be out of this world thanks to CoolPass technology - the same technology designed to provide astronauts comfort during space missions!
Protect your mattress and improve the quality of your sleep with the Bambi Coolpass Mattress Protector. Hot summer nights are a breeze thanks to the space-age Coolpass fabric that absorbs moisture helping it to evaporate and produce a cooling effect - which keeps you cool and dry.
If it's good enough for Astronauts and Athletes
This man-made fabric is used in sportswear because of its ability to wick away moisture to keep you dry while you work out. Once it wicks the moisture away it evaporates - which provides a cooling effect.
It's soft and stretchy and designed for a snug fit on your mattress so there's no uncomfortable bunching on your mattress. The high-tech fabric of the Bambi Coolpass Mattress Protector can help regulate your temperature while you sleep. It can keep you cool and comfortable on hot summer nights and nice and cosy when the temps get chillier in the winter.
Luxury and practicality
The Bambi Coolpass Mattress Protector's high quality fabric provides all the comfort and softness you could want when you're in bed. It's also durable, machine-washable, and quick-drying.
It comes in a range of sizes to suit most mattress sizes, and is ideal for use on latex or memory foam mattresses which can get hot during the night. Protect your mattress and enhance your sleep with this innovative mattress protector by Bambi.
Bambi Sensitiva Coolpass Mattress Protector
Space-age 'Cool Pass" Fabric - technology designed for the comfort of astronauts during space missions
High Moisture Absorbency - speeds up the moisture absorption and diffusion process while you are sleeping
Keeps you cool and dry - high tech function helps to regulate the body's temperature while you are sleeping
Cool comfort for a great sleep - Cool comfort mattress protector add soft, dry, breathable comfort to your bed
40 cm skirt which stretches to approx. 55cm
Exclusively from Bambi - 100% Australian family owned business dedicated to quality, innovative bedding
Sizes
| | |
| --- | --- |
| Single | 92 x 188 cm |
| King Single | 107 x 203 cm |
| Double | 137 x 188 cm |
| Queen | 153 x 203 cm |
| King | 183 x 203 cm |
| Super King | 204 x 204 cm |
About Bambi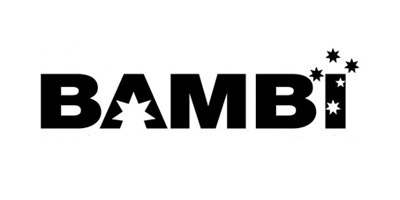 Bambi, an Australian family-owned company started over 30 years ago, holds the prestigious Woolmark Gold label licence and have won a Central Coast Manufacturers Award for innovation in design and manufacture, and an Australian Furniture Excellence Award. Perfect for latex and memory foam mattresses.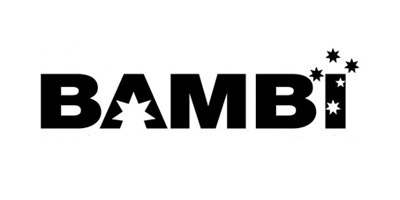 More Information

| | |
| --- | --- |
| Mattress Size | Single, King Single, Double, Queen, King, Super King |
| Drop | 40 cm |
| Material | Fill: quality high performance fibre and Cover: 100% cotton |
| Care | Machine wash / cool tumble dry |
| Manufacturer's Warranty | 5 years |
| Ebay Department | Bedding |
| Ebay Model | Bambi Coolpass Mattress Protector |
| Ebay Type | Mattress Protector |
| Manufacturer | Bambi |
Customer Reviews
Share your thoughts with other customers
So soft, smooth and we went for a super king to stay in place on our thick king-size bed we love it

This mattress protector is super delux over our Bambi as we have had this Bambi underlay for 10 years we knew it would be a good product. Plus over our Manhattan triple layered bed we feel in heaven. It stays in place, which was the problem with our last expensive mattress protector. So we went up a size so the gusset and elastic is totally under the thick mattress. It doesn't move to create unwanted wrinkles. It is so soft so comfy, not sure about temp control as I run very hot then freeze. But it seems to breathe so I am not as sweaty during a hot flush followed alternatively with a freeze. My husband thinks it is perfect, it feels fantastic underneath, delicious. I spent a long time researching and crossed my fingers it would be right. I got it on sale, and I am delighted, that I bought an expensive product, even on sale, but sleeping comfortably is priceless. Sleep Solutions were excellent, it arrived quick smart they gave me about 3 notifications of where it was the moment They received my order. This is one product with end to end satisfaction. I wish all online shopping was as good. Where as,(I am waiting 2 months for items O.S. I think they have forgotten me.) Sleep Solutions is Australian so easy contact, not that I had to contact them they kept informing me, all done. This is why I am taking the time to give the product cool pass mattress protector and Sleep Solutions a good review. I love it and look forward to sleeping on it every night. (Posted on 18-08-2021)

Not cool

No different to ordinary cheap mattress protector, not cool at all, waste of money (Posted on 08-10-2020)

Terrible doesn't work

I hoped this would make my sleep better but it made me hotter and is uncomfortable to sleep on. Don't waste your money. (Posted on 01-02-2019)

It doesn't work

If anything it makes myself and my husband hotter.
It's causing me to loose sleep.
So disappointed would love for this to of worked (Posted on 13-01-2019)

Useless

Makes me hotter and I don't have a latex or memory foam mattress, Waste of money, Have to take it off in the summer. (Posted on 05-09-2018)
Write Your Own Review for Bambi Coolpass Mattress Protector
CoolpassMattress