Bambi Gold Woolmark Superior Wool Quilt 300 to 730 gsm options
From
Regular Price
$179.00
$164.00
Quick Overview
The Superior Wool Quilt is Bambi's mid-range wool duvet.
5 year guarantee
Available in 300, 430, 500 and 730 gsm quilt weights
Australian Made
Bambi Gold Woolmark Superior Wool Quilt
What can be finer than drifting into a deep, restoring sleep under a quilt of pure and natural new wool? It's one of the little pleasures of life that makes sleep more restful and days brighter.
The Superior Wool Quilt is Bambi's mid-range wool duvet.  This wool quilt has a cover made of wear-resistant Japara cotton; along with the resilience of the classic carded filling, which remembers its shape and keeps its lovely loft regardless of how you sleep on it, this makes the downs wool doona both long-wearing and convenient to machine-wash and tumble-dry. The highly respected Gold Woolmark label advertises the magnificent quality of the wool quilt's filling.
This Australian wool quilt comes in a Light Loft, which is the equivalent of up to 2 wool underblankets; a High Loft, which is filled with denser, springier wool and replaces as many as 3 standard blankets; and an All Seasons package which includes both, available for separate use or for joining together on the coldest nights.
Wool is a natural healthy choice, and an environmentally friendly resource.
Wool Doona Quilt Features and Benefits
Fill - 100% best quality 'downs' wool
Cover - 'Pre-shrunk' Japara
Manufacturer's Warranty - 5 years
Care - Warm machine wash gentle wool cycle 40°C. Use Woolmark approved Wool detergent. Do not bleach.Normal spin. Tumble dry on low setting. Dry cleanable (A) or (P). Air 24 hours prior to use.
Ultra Fresh Treated - Undergone special UltraFresh treatment to protect against Mould, Mildew and Dustmites.
Kroy & Hercoset treated to allow for machine washing
Suitable for Asthma and Allergy Sufferers - Endorsed by the National Asthma Council of Australia.
Australian Made ®
This product has been proven to be manufactured in Australia and of a consistently high level of quality
Gold Woolmark ®
This product has been tested and approved as a pure new wool product of the very highest standard and so has been awarded this prestigious marque.
| | |
| --- | --- |
| Single | 140 x 210 cm |
| Double | 180 x 210 cm |
| Queen | 210 x 210 cm |
| King | 245 x 210 cm |
| King | 270 x 240 cm |
| | |
| --- | --- |
| Light Loft | 300 gm/m2 - Warmth Equivalent 1-2 Blankets |
| High Loft | 430 gm/m2 - Warmth Equivalent 2 - 3 Blankets |
| Super Loft | 500 gm/m2 - Warmth Equivalent 3-5 Blankets |
| All Seasons | comes with 2 quilts: a High Loft (430 gsm) and a Low Loft (300 gsm) quilt. The quilts can be used separately or velcroed together to create an extra warm quilt (730 gsm) |
An Australian-owned, Australia-made family company founded more than 30 years ago in New South Wales, Bambi is a leading manufacturer of quality bedding products - helping Australian families enjoy better sleep for over three decades. An award-winning company, Bambi is dedicated to exceptional quality and innovation in bedding.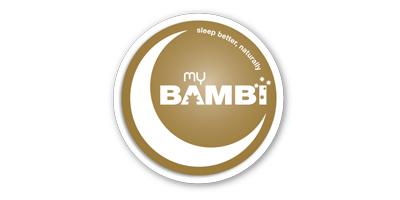 More Information

| | |
| --- | --- |
| Quilt Weight | 300 GSM, 430 GSM, 500 GSM, 730 GSM |
| Quilt Size | Single, Double, Queen, King, Super King |
| Care Instruction | Machine Washable, Dry Clean Only |
| Warmth | Autumn, Spring, Winter, Four Seasons |
| Fill Weight | 300, 430, 500, 730 gsm options |
| Manufacture | N/A |
| Manufacturer | Bambi |
Customer Reviews
Share your thoughts with other customers
Don't miss out

I have bought the Bambi wool quit with the matching pillow and I'm very pleased not only with the product but with the inquiry I have made regarding purchase as technically my order got mixed up with another email address I have entered. However, confusion was rectified by support team and delivered in few days. Again it's great experience with great quality products. (Posted on 21-08-2020)

So warm and great service

I had initially ordered the superior loft but realised it would be too hot for our climate. I emailed to see if they could change it the day after ordering and they did! We are very happy with our high loft option. (Posted on 18-06-2020)

Great quality quilt

Gave as a gift to my mother in law, she loved it. (Posted on 02-01-2020)

Bambi 430 gsm wool

Light, toasty warm....my young son absolutely loves it. Thinking I might splash out on a queen sized one for myself soon... (Posted on 10-04-2017)

Really happy with product

This product is beautiful and light. Its very cosy to sleep under. Love it (Posted on 14-10-2016)
Write Your Own Review for Bambi Gold Woolmark Superior Wool Quilt 300 to 730 gsm options
SuperiorWoolQuilt