Bambi Sensitiva V Shape Boomerang Pillow and Cotton Pillowcase
Quick Overview
V Boomerang shape
Ideal for side sleepers
Comes with a cotton pillowcase
Size: 80x80cm (outside curve), 42x42cm (inside curve), 25cm (diameter)
Bambi Sensitiva V Shape Boomerang Pillow
Proudly made in Australia, this versatile pillow has many uses. Propping yourself up in bed, reading on the lounge, feeding a new baby or just general support.
If you are looking for a maternity or pregnancy pillow then this pillow is the perfect pillow to help ease those aches and pains and help support growing bumps.
Features
FILL: Quality high performance polyester fibre
COVER: Cotton cover + cotton pillowcase
GUARANTEE: 5 years
CARE: Spot clean - line dry
SIZE: 80x80cm (outside curve), 42x42cm (inside curve), 25cm (diameter)
Australian Made
Get a spare pillowcase to protect your V shape pillow and extend its life
The Bambi Sensitiva V Shape Boomerang Cotton Pillow Case is suitable for this pillow. Why don't you get a spare pillow case: Bambi V Shape Pillowcase
About Bambi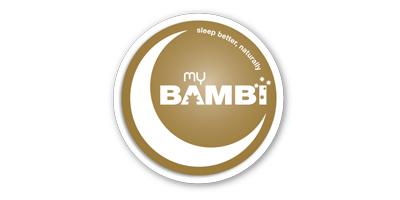 About Bambi
An Australian-owned, Australia-made family company founded more than 30 years ago in New South Wales, Bambi is a leading manufacturer of quality bedding products - helping Australian families enjoy better sleep for over three decades. An award-winning company, Bambi is dedicated to exceptional quality and innovation in bedding.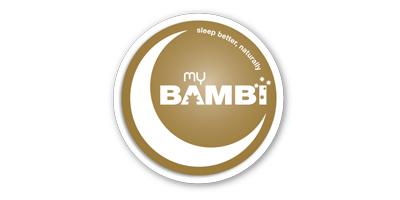 More Information

| | |
| --- | --- |
| Pillow Type | U Shape, V Shape |
| Pillow Size | V-Shape Pillow, Backrest Pillow |
| Fill Type | Microfibre |
| Pillow Profile | Medium Profile |
| Material | Quality high performance polyester fibre |
| Shape | V Shape / Boomerang |
| Cover | Cotton cover and cotton pillowcase |
| Manufacturer's Warranty | 5 Years |
| Manufacturer | Bambi |
Customer Reviews
Share your thoughts with other customers
Absolutely awesome

Comfortable luxury. Makes reading in bed a pleasure. (Posted on 07-07-2021)

Way too bulky

I find it almost impossible to use this product as it is far too big and bulky. And too big to return as well, so a waste of money really. (Posted on 21-05-2021)

Great size

Good size timely delivery (Posted on 04-04-2021)

Love this

I purchased this pillow originally 3 years ago for a surgery to be able to sleep with comfort and slightly elevated and i have yet to have a night without one, loved it so much purchased another and am now about to purchase my 3rd to take into hospital with me for another upcoming surgery

When IK originally took this pillow into hospital with me they nurse actually borrowed it at the private hospital to show administration because if the comfort and support it gave me after surgery!!

I cannot recommend the quality support and comfort of this pillow enough (Posted on 02-04-2021)

Very supportive

Great pillow (Posted on 14-03-2021)
Write Your Own Review for Bambi Sensitiva V Shape Boomerang Pillow and Cotton Pillowcase
boopilwcase