Infants are swaddled in the hospital because it helps reduce the shock of life outside the safe warmth of the mother's womb. That's why swaddling is so often encouraged at earlier ages. Today, every mother receives a lesson on swaddling before they leave the hospital.
Not only does swaddling help to keep the baby warm during their early months of life, but it can help her from being startled by her own movements. Being wrapped snugly and securely also helps minimize waking episodes and crying fits. The innovative ErgoCocoon helps to recreate this sensation for babies in a cocoon that is warm, breathable, and super soft.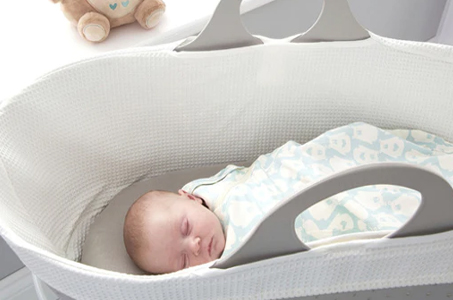 ErgoCocoon Features
Features, like the ones mentioned below, make ErgoCocoon a real winner with new mums around the world. Keep them in mind as you explore the benefits ErgoCocoon has to offer your little bundle of joy.
Many colour choices, including blue, pink, grey, and white.
Super stretch material allowing baby to move naturally.
Breathable fabric that prevents babies from overheating.
Two-way zipper for easy access to change nappies.
Inner layer of stretch bamboo terry for supreme comfort.
Filled with organic stretch cotton.
Antibacterial.
Eco-friendly.
No Velcro or zippers.
Simple to use.
Pop open fasteners for the arm to allow baby's arms to be tucked in or allow them to move freely. 
Sizing Your ErgoCocoon
Sizing is important in order to provide the ideal swaddling experience. Measurements for sizing should be taken from shoulder to feet. 
0-3 Month Cocoons fit up to 7kgs or 60 cm swaddle length.
2-6 Month Cocoons fit up to 8kgs or 70 cm swaddle length.
3-12 Month Cocoons fit between 7 and 12kgs and up to 80 cm swaddle length. 
No matter how much things heat up outside, you don't have to worry about baby overheating as the bamboo fabric helps to keep your baby cooler in the summer by two degrees and two degrees warmer when winter weather strikes as well.
Makes a Great Gift
ErgoCocoon makes a great gift for expecting mothers. After all, what could be better than a good night's sleep for a new mom, once the baby arrives? Having multiple ErgoCocoons allows new parents to always have one available even when another ErgoCocoon needs to be cleaned.
Swaddling is one of the most important baby sleep solutions to master. The ErgoCocoon makes the swaddling process easier than ever before so that new mums can devote more time to other aspects of caring for their infants.