Blueair Classic 480i Air Purifier
Quick Overview
Effective in removing bushfire smoke - carbon granules in filter absorb chemicals
Comes with combined HEPASilent and Dual Protection Filter
Remove Pollen, Allergens and Asthma triggers
Suitable for bedrooms or medium sized rooms up to 40 m2
Blueair Classic 480i Air Purifier
Taking care of the well-being of you and your family means knowing how to control the quality of the air you breathe. The Blueair Classic 480i air purifier is recommended by the Asthma and Allergy Association for people with asthma and allergies. The association recommends operating the purifier on speed 2. The purifiers fits almost every need, removing virtually all allergy and asthma triggers as well as other airborne pollutants. Now Wi-Fi enabled with integrated air quality sensors.
Blueair Reduces 99.9998% airborne SARs-CoV-2 in Testing
Efficacy Laboratory testing at MRIGlobal has shown HEPASiltent filtration technology showed a reduction of greater than 99.998% in the of SARS-CoV-2 viable viral aerosol. (See full results of the testing here)
PM 2.5
Pollen
Dust
Pet Dander
Mold
Bacteria
VOCs
Smoke
Features
Features
Better air quality control
Your new Blueair Classic 480i is your air quality watchdog. An updated digital control panel and convenient LED touch buttons help you keep track of your air purifier's operation, Wi-Fi connection and filter status as well as room air quality with indications of PM2.5 and VOC levels. Download the free Blueair FriendTM app and connect it to the new Classic to control functions such as operating speed, child lock, night mode and more from afar using any smart device.
See Your Air Quality
Our Blueair Aware air quality sensors are integrated into the new Blueair Classic 480i. At a glance, you can see the air quality in your room. Connect it to the Blueair Friend app to track changes in – and get tips to improve – your indoor air quality, learn how air quality varies depending on your various activities, control your air purifier from afar using any smart device, and access outdoor air quality data.
Unique Blueair HEPASilent Technology
The Blueair 480i uses Blueair HEPASilent Technology to remove virtually all airborne pollutants. Using the best in electrostatic and mechanical filtration, our HEPASilent Technology is a revolutionary combination of advanced filter media and an encapsulated particle-charging chamber.
This ensures that your new Blueair Classic air purifier delivers results far superior than either mechanical or electrostatic technology alone.
Activated carbon captures gases and odors
Blueair SmokeStop filters have a highly porous structure made of activated carbon to trap gases and odors.
Naturally Antibacterial
The naturally antibacterial polypropylene fibers in Blueair filters prevent bacteria and mold growth, so our filters never put bacteria and mold back into the air.
Traps particles for good
The gradient structure of Blueair filters traps particles of all sizes while maintaining maximum airflow. It resists clogging and won't re-release particles back into the air, even when the filter is heavily loaded.

Blueair filter media is ultrasonically bonded to prevent filter fibers and other particles from being added back into your environment. The only thing that comes out of our filters is clean air!
Particle Progressive three-stage filter technology
Air is drawn into the air purifier at the rear, passes through the filter and leaves through the exhaust grill at the top. Filtered air leaving the exhaust grill is charged with negative ions.

The ions collide with and charge airborne particles in the room. When air is drawn into the unit again, the HEPASilent filter traps the charged particles
Which Blueair model is right for me?
All Blueair Air Purifiers in the range clean to the same standard, so one model is not better than the other. When selecting a Blueair model you do so based on the rated room size capacity and the features it has (eg Manual Control, Automatic, Wifi etc
The Blueair Range is broken down into 3 Series:
Blueair Smoke Box Test
SmokeStop removes gaseous pollutants such as tobacco smoke, carbon monoxide, ethylene oxide, ozone and VOCs (volatile organic compounds) including household paints and other chemicals
Technical Specifications
Room size
Up to 40m2 (434 sq ft)
CADR (Smoke)
476m3 per hour (280 cfm)
CADR (Dust)
510m3 per hour (300 cfm)
CADR (Pollen)
510m3 per hour (300 cfm)
Air changes per hour
5 per hour
Dimensions (H x W x D)
59 cm (Height) x 50 cm (Width) x 27.5 cm (Depth)
Product weight
14 kg (31 lb)
Energy consumption
15- 90 watts
Sound level
32 - 52 dB(A)
Auto Mode
Yes
Remote control
Yes (via Blueair Friend App)
On/off timer

Yes (via Blueair Friend App)

Filter replacement indicator
Yes
Speed control options
1 - 2 - 3
Wi-Fi connectivity
Compatible with 802.11 b/g/n router on 2.4GHz Wi-Fi Network band. Network security; open, WEP, WPA, & WPA2
Filter
HEPA Grade H13 with HEPASilent™ technology, which removes 99.97% of particles down to 0.1 micron

Carbon Filter with high-porocity coconut carbon efficiently removes gaseous pollutants like PM 2.5, VOCs, traffic exhaust, smog, smoke, odors and airborne chemicals faster compared to other carbon filters
Compare Blueair Air Purifiers
Blueair Classic
205
Blueair Classic
480i
Blueair Classic
680i
HealthProtect
7470i
HealthProtect
7770i
Room Size
(m2)
Small room
26m2
Medium room
40m2
Large room
72m2
Medium room
38m2
Large room
62m2
HEPA Filter
HEPASilent
HEPASilent
HEPASilent
HEPASilent
HEPASilent
Carbon Filter
Activated Carbon
Activated Carbon
Activated Carbon
Activated Carbon
Activated Carbon
Filter Life
(Months)
6
6
6
12
12
Plasma Function
-
-
-
✔
✔
LCD Display
-
-
-
✔
✔
Wheels
-
-
✔
✔
✔
Air Quality Sensor
-
✔
✔
✔
✔
Settings
(3 speed)
Manual
Automatic
Automatic
Automatic
Automatic
Energy Consumption
(Watts)
20 - 80
15 - 90
15 - 100
8 - 48
8 - 76
Weight (kg)
10.0
14.0
14.0
12.5
19.5
View
You are viewing
this product
View
View
View
Placing the unit
Place the unit in a location where air can circulate freely in, out and around the unit.
Do not place the unit closer than 4" (10 cm) from another object.
Do not place the unit directly on or against soft furnishings such as bedding or linen.
Do not place the unit near sources of heat, such as radiators, fireplaces or ovens.
Do not place the unit near wet areas, such as bathrooms or laundry rooms where it may come into contact with water.
Do not place the unit outdoors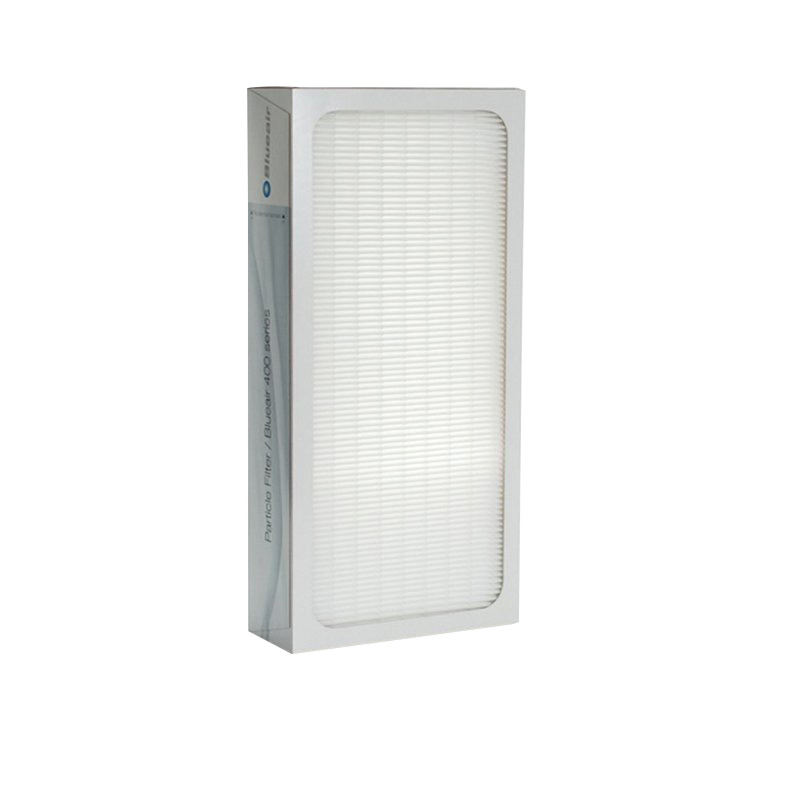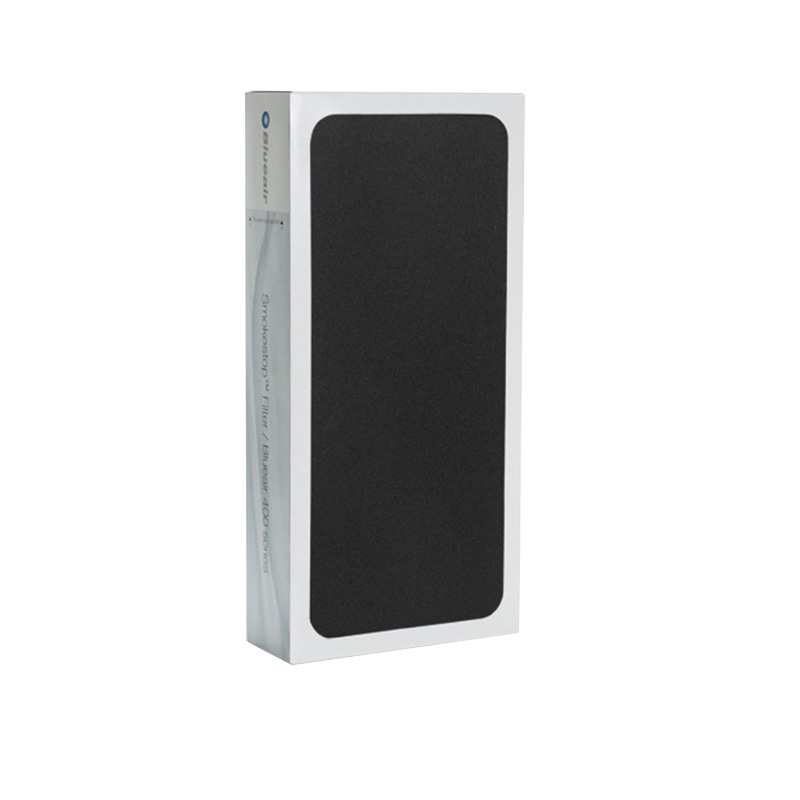 More Information

| | |
| --- | --- |
| Model | Combined Standard/Smokestop Filter |
| Coverage Area | Filters Areas up to 40 m² |
| HEPA Filter | HEPASilent Filter Technology |
| Carbon Filter | Smokestop - Activated Carbon Filter |
| Timer and Speed Controls | Automatic (via Blueair Friend App) - 1, 2,3 Speed Control Options |
| Dimensions | 59 cm (Height) x 50 cm (Width) x 27.5 cm (Depth) |
| Inclusions | HEPASilent Filter Technology and Smokestop - Activated Carbon Filter |
| Manufacturer's Warranty | Domestic Use: 5 yrs Upon Registration |
| Other Air Purifiers | Air Purifiers |
| Manufacturer | Blueair |
Customer Reviews
Share your thoughts with other customers
Too bulky

Too large and noisy (Posted on 19-04-2021)

Provided clean air, while blanketed with bushfire smoke.

Like some reviewers, I did find setting the wi-fi/app connection a bit tricky and fiddly, but once I was able to establish the connection (took about 10 mins to get the machine to respond and register that I was pushing the buttons as per the manual) the machine as been a dream. I brought a blueair machine because I was worried about the smoke blanketing Sydney, day in day out since November, and boy am I glad I did. My machine arrived the day before the smoke really hit hard (setting off building smoke alarms) in early December. I left my office early and went straight home and enjoyed much cleaner air than I would have if I stayed at work. I was also able to relieve my asthma symptoms by just being at home with the machine. Managed to get our inside air to excellent levels that day, while outside was highly polluted. I will be buying a second machine when they're back in stock. I appreciate that I'm in a highly privileged position to be able to buy this machine (it's not an insignificant amount of money), but I really encourage anyone on the fence trying to decide if it's worth it, to spend the money this machine if they are concerned about their health and in a position to do so. I really don't think you will regret it. (Posted on 07-01-2020)

I'm now waking up with a clear nose!

I'm amazed by the results I'm getting from this great machine. Usually I wake up in the mornings with nasal congestion, but with this air filter I have been finding that I've been waking up with a completely clear nose and I am feeling more rested for it. Also, with all the bushfires in NSW at the moment, when I leave my room in the morning only then do I notice the smell of bushfire smoke in the house. So the smoke filter which came with my unit seems to be doing a great job.

I'm very happy with this purchase and also with the prompt and helpful responses from Sleep Solutions. (Posted on 21-12-2019)

The product improves the air quality hugely

I will recommend my friends to buy it (Posted on 20-12-2019)

Very happy with quality and data reporting

After using the product for two weeks, I am extremely happy with the Blueair 480i model and the app which provides excellent data regarding air purity. (Posted on 08-11-2019)
Write Your Own Review for Blueair Classic 480i Air Purifier
200535