Genuine SleepPhones Classic Corded Headband Sleep Headphones
Ultra-thin headphones are comfortable to sleep in - all night long
Listen to your favourite sounds and sleep like a dream without disturbing your partner
Mask ambient noise, conversations, traffic, and even snoring
Choice of Fleece great for winter and Breeze material is great for spring and summer sleeping by wicking away moisture to keep you cool
SleepPhones Classic Headband Sleep Headphones With Cord
Achieve your Best Sleep
SleepPhones are comfortable headphoens for sleeping. SleepPhones are fully padded with nothing sticking into the ears and are comfortable even for side sleepers.
How to use SleepPhones® Classic
Natural Sleep Aid
SleepPhones are perfect for light sleepers, people who suffer from 'ringing in the ears' or people with a snoring bed partner. These headphones will help you fall asleep faster and stay asleep longer by providing the most comfortable option for you to listen to music to fall asleep.

SleepPhones Classic feature superior sound quality with eco-friendly, lead-free electronics. Super thin, high-quality speakers are inside of a soft, cozy headband, allowing you to lay on your side comfortably, without earbuds or headphones digging into your head.

Also great for travel, listening to podcasts, audiobooks, nature sounds, binaural beats, etc.The headband can be pulled down over your eyes as a sleep mask.
Note:
SleepPhones can be an effective solution in masking annoying sounds when playing music, calming nature sounds, or white noise - however they do not include noise cancellation technology
SleepPhones' headband fabric itself does not block noises or snoring alone
Features
Comfortable
Patented design ensures comfort while sleeping
Washable
Simply wash the headband in the washing machine by removing the speakers
Eco-friendly
Polartec® recycled plastic non-pilling moisture-wicking fleece. Lead-free components
Adjustable speaker position
You can adjust the position of the speakers to suit your head and ear position
SleepPhone Speaker Inserts
The SleepPhones feature fabric covered very thin speakers that make sleeping on your side a breeze. The speakers for each ear are not fixed in place and can be adjusted within the headband to suit your head so you can get them perfectly aligned over your ears for best sound performance and clarity.
Sleep Better
Get to sleep with relaxation music, or bedtime stories like audiobooks
General Listening
Enjoy your favourite music or radio in newfound comfort.
Mask Snoring
Listen to ocean waves, soothing rain, or a river stream to help mask out the snoring.
How are the Breeze and Fleece fabrics different?
Both SheepCloud™ fabrics are moisture-wicking and have the same fabric content. The big difference is in how the fabric is woven. One turns out sporty, the other fluffy.
Available Colours: Royal Blue and Pitch Black
SheepCloud™ Breeze Fabric
This fabric is soft, sporty, and ideal for those who want to stay cool while they are wearing SleepPhones®. 95% polyester, 5% spandex
Available Colours: Black, Grey, Lavender
SheepCloud™ Fleece Fabric
These headbands are plush and soft making them great for people who want to stay warm when they're sleeping. 95% polyester, 5% spandex
Classic
SleepPhones
Wireless Bluetooth
SleepPhones
Effortless
SleepPhones
TellyPhones
SleepPhones
Wireless Bluetooth

-

✔

✔

✔

Built-in volume and play/pause controls

-

✔

✔

✔

Wireless Charging

-

-

✔

-

Separate Bluetooth Transmitter
(for TVs without Bluetooth capability)

-

-

-

✔

Corded

✔

-

-

-

Fabric Options
Fleece & Breeze
Fleece & Breeze
Breeze
Breeze
Machine Washable

✔

✔

✔

✔

You are viewing
this product
View
View
View
Specification
| | |
| --- | --- |
| Origin | Sewn and assembled in the USA |
| Material | SleepCloud™ Fabric |
| Speaker frequency | 32 Ohms, 20 - 20 kHz |
| Cord Length | 120 cm lead with a standard 3.5 mm stereo plug |
| Power | 300/500 mW |
| Compliance | RoHS compliant (lead-free) |
How to use SleepPhones:
Flexible headband is easy to slip on and off—simply position the headphones at your ears, and the headband stays in place
Plug the standard 3.5mm audio plug into any media player, including mobile devices like smartphones or tablets
Flexible 120 cm stereo audio cord transmits high-quality sound, and is long enough to prevent tangling while you sleep
Care Instructions
The headbands are machine washable. This is important to do from time to time to keep it clean and prevent stretching.
Remove the speakers through the hook and loop opening located in the back of the headband before washing.
Machine wash warm. Tumble dry medium. Do not iron, bleach, or dry clean. Avoid fabric softener which reduces wicking.
Insert the speakers when the band is dry (right speaker has red stitching and the left speaker has green stitching, gray side should be against your ears) then insert the gray square before closing the hook and loop
Lastly, adjust to fit.
Tips on how to prolong the life of the sleep phones
Grasp and pull on the plug and not the cord.
Allow the headband to fully dry before placing components back inside.
Do not keep components in a wet, oily, or dirty headband.
Avoid excessive bending near the speaker plug area.
Keep the wires free of tangles or knots.
Sizing
Measure around the forehead, just above the ears, and around the hair in the back to determine head size.
| Size | Who | Cm | Inch | Hat Size (UK) | Hat Size (US) |
| --- | --- | --- | --- | --- | --- |
| Small | Petite women with short hair | 51-54 | 20 - 213/8 | Up to 63/8 | Up to 63/4 |
| Medium | One size fits most people | 55-59 | 211/2 - 233/8 | 63/4 - 71/4 | 67/8 - 73/8 |
| Large | Large and tall men with hair | 60-63 | 231/2 - 25 | 73/8 and up | 71/2 and up |
Note:
Due to health and safety considerations we can not accept returns or exchanges on this product unless the product is faulty. Please select your size carefully by measuring your head size. However if you do need a larger or smaller size we do sell replacement headbands:

If you are on the borderline between 2 sizes we suggest you choose the smaller size as there is a fair amount of give/stretch in the headbands.
Travel Easy Lightning to 3.5 mm Headphone Jack Adapter
Works with all devices that have a Lightning connector
Use an existing pair of 3.5mm headphones with an iPhone
Plug and Play
High-quality Lightning to 3.5mm Headphone adapter lets you connect devices that use a 3.5mm audio plug to your Lightning devices.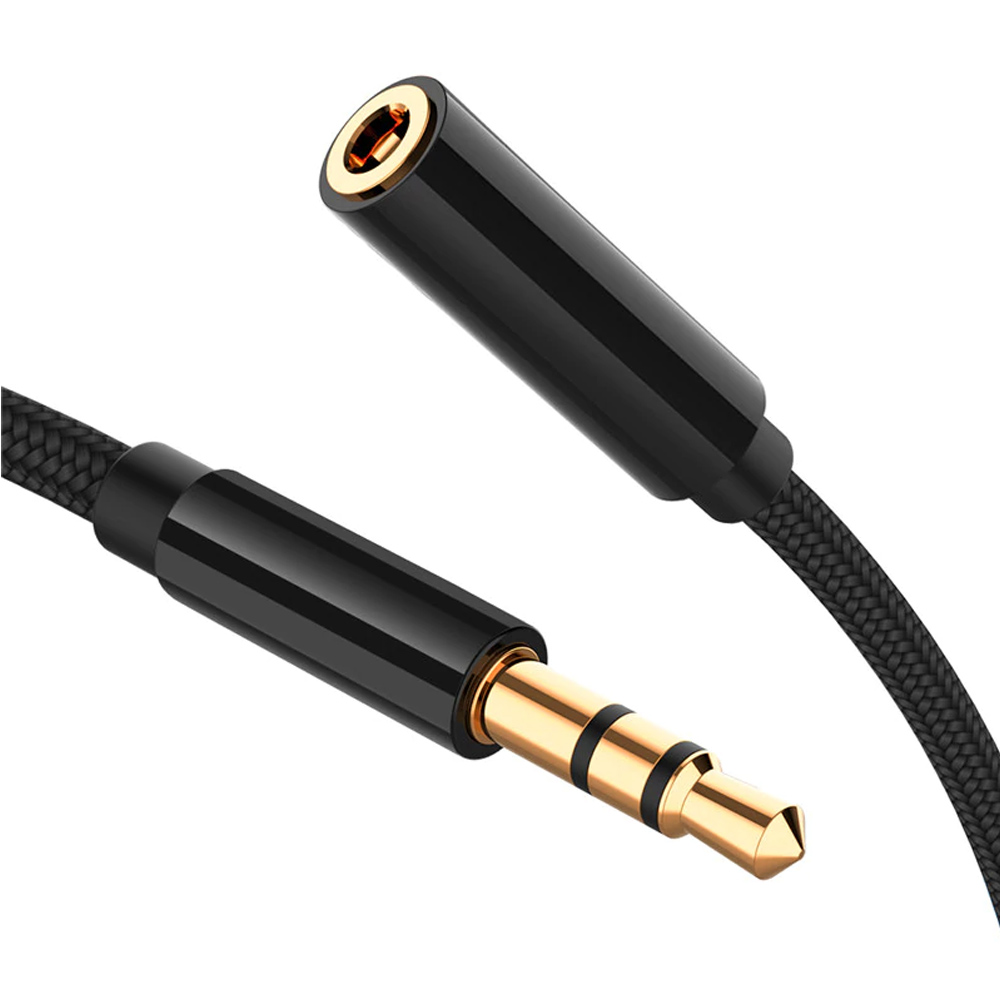 3.5mm Male to Female Black Audio Extension Cable 1.8m
Widely compatible with all devices that has standard 3.5mm aux port
Can easily extend your audio cable for your smart phone
Gold-plated material for extended life
High quality 3.5mm Male to Female Black Audio Extension Cable that has a length of 1.8m that is suitable for all and devices with 3.5mm auxiliary port.
Delivery
SleepPhones are available locally for fast delivery around Australia and New Zealand including: Melbourne, Sydney, Central Coast, Brisbane, Gold Coast, Cairns, Perth, Adelaide, Canberra, and Hobart, Auckland, Christchurch, and Wellington as well as all other metro and urban areas.
| | |
| --- | --- |
| Headphones Type | Corded |
| Speaker Type | Corded |
| Manufacturer | SleepPhones |
| Size | Small, Medium, Large - For Men & Women |
| Returns | Due to health and safety considerations we can not accept returns or exchanges on this product unless the product is faulty. Please select your size carefully by measuring your head size. |
| Manufacturer's Warranty | 1 Year |
Customer Reviews
Share your thoughts with other customers
D
Review by
Daniel Watts
Verified Review
Pretty Good!
First off the bat, this device deserves praise for its sound quality, the sound quality is amazing! However, it does require a bit of adjustment on your head to get it just right and sitting in the right place. I think I would personally prefer a little more padding on the headband to keep the speaker a little further from the ear and slightly louder volume adjustment. Though volume does depend on the source of what you are listening from.
So, 4 stars! Very happy for the price :)
(Posted on )
P
Review by
Pete
Verified Review
A little loose
Was expecting more of a sports headband fit so bought a medium. The position of the ear pieces tells me I should have gone for a large; however, the headband itself, even on medium, feels quite loose. I often find myself readjusting the band prior to sleeping. I think if the ear piece position could be adjusted (if they sat in their own fabric pocket that could slide along the band), this would be perfect.
Otherwise, I enjoyed this product. Definitely what I was looking for and perfect for sleeping. Comfortable and durable.
___________________________________________
Sleep Solutions - the earpiece position can be adjusted within the band - so that you can position the speakers over your ears.
(Posted on )
J
Review by
Jo
Verified Review
Does the job
These are quite comfy and do allow you to lie in your side with music. I find the quality seems a little cheap and flimsy and sound quality is ok, so not sure how long they will last
(Posted on )
N
Review by
Nat
Verified Review
Love these!!
Love these headphones for sleep/meditation and so much safer than Bluetooth
(Posted on )
M
Review by
Mina
Verified Review
Purchased for partner
My partner is loving the product! he will never go back to his phone buds ever again!
(Posted on )
Write Your Own Review for Genuine SleepPhones Classic Corded Headband Sleep Headphones
sleepsolutions.com.au
About this page
Store ratings are based on customer reviews and other data from Google and/or its partners.
Information on shipping, returns, and support is based on customer reviews and surveys, and sometimes provided directly by sellers. Learn more
Based on customer reviews and data from Google and/or its partners.
What people are saying
2 days ago on Google Customer Reviews

4 days ago on Google Customer Reviews

Great customer service , along with prompt delivery of a quality product. Veery pleased Sleep Solutions accept Pay Pal also.

1 week ago on Google Customer Reviews

The Services is professional excellent, thank you ! However this time the products very disappointing (Sound Oasis SP-101), its volume is too small must turns on all sound volumes to maximal (on TV & Speakers) just able to hear small sound, not efficient design né, what can I do ? ????????) . I prefer Pillow Speaker PS-300 (I bought separately) excellent product ! Thank you. ????????????

1 week ago on Google Customer Reviews

Love my new eye mask! Came quick as too

1 week ago on Google Customer Reviews