Genuine SleepPhones Effortless Induction Charging Headband Sleep Headphones
SleepPhones Effortless gives you the complete wireless experience that includes induction charging technology
Bluetooth Technology makes your SleepPhones bed friendly and cord free
Patented design ensures comfort while sleeping
Eco-friendly and washable
Come in a Australian 220V Wall adaptor
SleepPhones Effortless Headband Sleep Headphones with Induction Charging
Achieve Your Best Sleep
SleepPhones are comfortable headphones for sleeping. SleepPhones are fully padded with nothing sticking into the ears and are comfortable even for side sleepers.
SleepPhones® Effortless™
SleepPhones® Effortless™ are Bluetooth®-enabled headphones inside of a soft headband, complete with induction charging technology for a completely wireless experience.

These comfortable headphones are ideal for use in bed, for traveling, relaxing, listening to audiobooks, and much more!

SleepPhones Wireless is made bed-friendly and cord-free! Unplug and unwind with our ultra-slim, patented comfortable "headphones in a headband" that make listening to audio in bed a dream.
Bed friendly and Cord-free
Our headphones were designed for optimal comfort and convenience to make listening in bed more enjoyable and distuption free.

They block out ambient noise without using earplugs that are painful & fall out. USB charger included with purchase. Built-in volume and play/pause controls. Ultra-low power, safe RF emissions
Travel, Insomnia, Tinnitus
Everyone from shift workers, snoring spouses, tinnitus sufferers to those looking to increase athletic performance have benefited from getting a better nights sleep by using SleepPhones
Inclusions
SleepPhones Wireless Headband Headphones, Charging base, USB power cord, and Australian 220V Wall adaptor
Note:
SleepPhones can be an effective solution in masking annoying sounds when playing music, calming nature sounds, or white noise - however they do not include noise cancellation technology
SleepPhones' headband fabric itself does not block noises or snoring alone
How to use SleepPhones® Effortless™
Features
Comfortable
Patented design ensures comfort while sleeping
Washable
Simply wash the headband in the washing machine by removing the speakers
Eco-friendly
Polartec® recycled plastic non-pilling moisture-wicking fleece. Lead-free components
Adjustable speaker position
You can adjust the position of the speakers to suit your head and ear position
SleepPhone Speaker Inserts
The SleepPhones feature fabric covered very thin speakers that make sleeping on your side a breeze. The speakers for each ear are not fixed in place and can be adjusted within the headband to suit your head so you can get them perfectly aligned over your ears for best sound performance and clarity.
Bluetooth® technology
Stream audio wirelessly via Bluetooth® as it easily par/sync with smartphones, computers and most other Bluetooth®-compatible devices
Convenient
No more tangly wires and painful earbuds or awkward headphones. Also comes with built-in volume and play/pause controls.
Effortless
Induction charging base included for a completely wireless experience.
Sleep Better
Get to sleep with relaxation music, or bedtime stories like audiobooks
General Listening
Enjoy your favourite music or radio in newfound comfort.
Mask Snoring
Listen to ocean waves, soothing rain, or a river stream to help mask out the snoring.
How does the Wireless model differ from the Effortless™?
The only difference is how they charge!
With the SleepPhones® Wireless, you would remove the Bluetooth® enabled module from the headband to charge.
With the SleepPhones® Effortless™, the Bluetooth® enabled module charges through the fabric via the charging base (no plugging required). It uses wireless induction charging.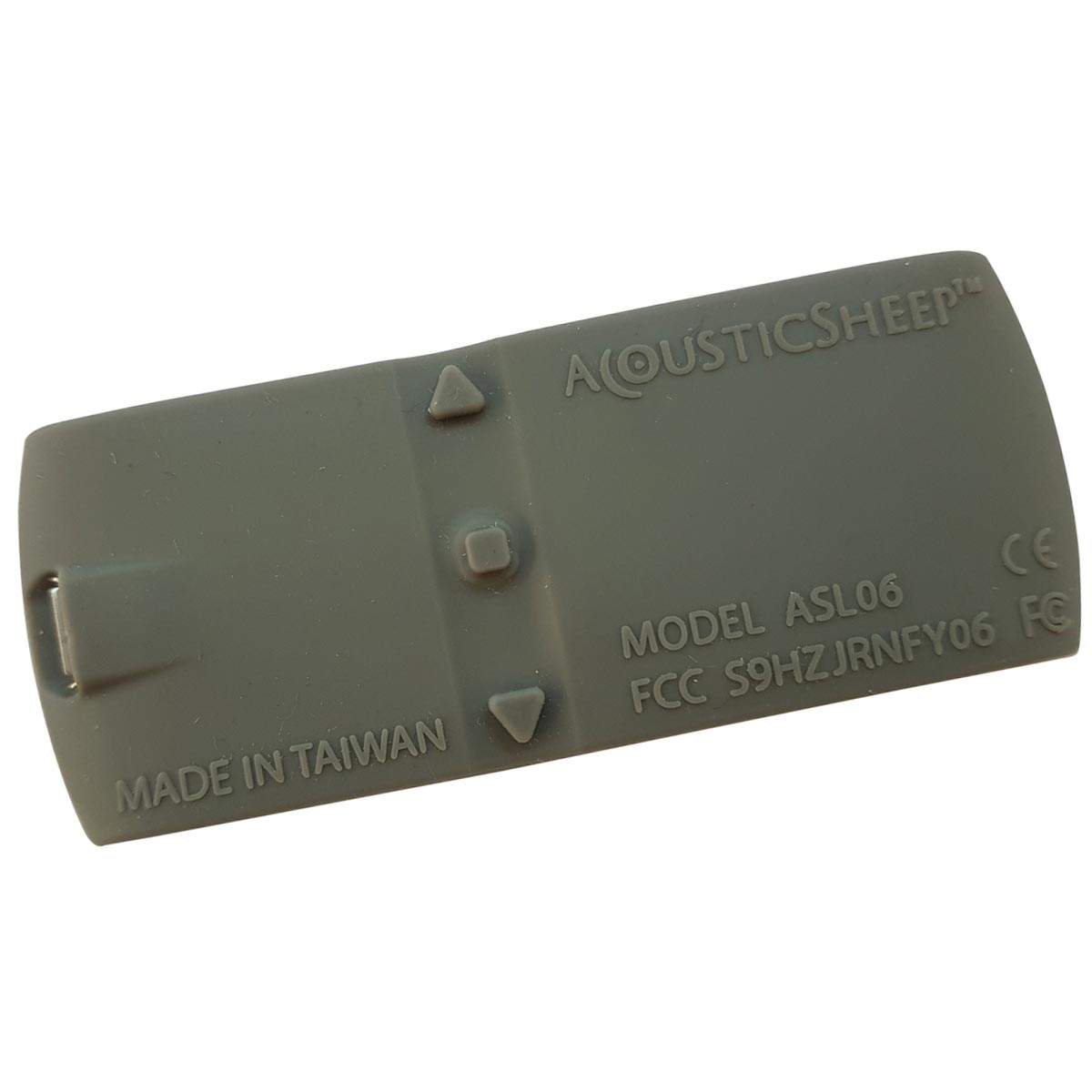 SleepPhones Replacement Bluetooth Battery Module
Extend the life of your SleepPhones Effortless with a replacement Bluetooth Module.
NOTE: The SleepPhones Bluetooth/Battery module is a consumable/replaceable item as it will degrade over time.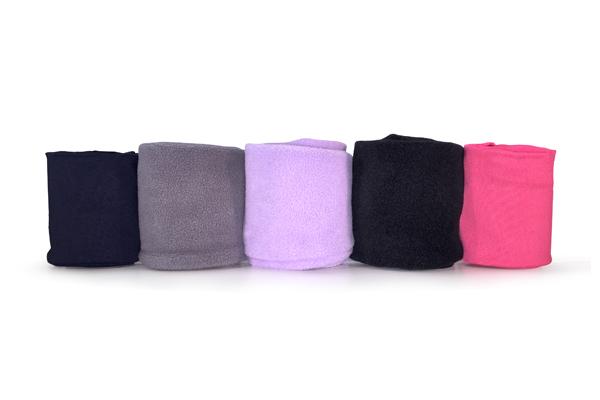 Compare SleepPhones Headphones
Classic
SleepPhones
Wireless Bluetooth
SleepPhones
Effortless
SleepPhones
TellyPhones
SleepPhones
Wireless Bluetooth

-

✔

✔

✔

Built-in volume and play/pause controls

-

✔

✔

✔

Wireless Charging

-

-

✔

-

Separate Bluetooth Transmitter
(for TVs without Bluetooth capability)

-

-

-

✔

Corded

✔

-

-

-

Fabric Options
Fleece & Breeze
Fleece & Breeze
Breeze
Breeze
Machine Washable

✔

✔

✔

✔

View
View
You are viewing
this product
View
Specification
| | |
| --- | --- |
| Origin | Sewn and assembled in the USA |
| Wireless range | 5-10 meters for easy connectivity |
| Connectivity | Bluetooth® technology |
| Rechargeable battery life | Up to 10 hours |
| Frequency | 20 - 20 kHz |
| Power | 300/500 mW |
| Charging time | 3 hours |
Delivery
SleepPhones are available locally for fast delivery around Australia and New Zealand including: Melbourne, Sydney, Central Coast, Brisbane, Gold Coast, Cairns, Perth, Adelaide, Canberra, and Hobart, Auckland, Christchurch, and Wellington as well as all other metro and urban areas.
Sizing
Measure around the forehead, just above the ears, and around the hair in the back to determine head size.
| Size | Who | Cm | Inch | Hat Size (UK) | Hat Size (US) |
| --- | --- | --- | --- | --- | --- |
| Small | Petite women with short hair | 51-54 | 20 - 213/8 | Up to 63/8 | Up to 63/4 |
| Medium | One size fits most people | 55-59 | 211/2 - 233/8 | 63/4 - 71/4 | 67/8 - 73/8 |
| Large | Large and tall men with hair | 60-63 | 231/2 - 25 | 73/8 and up | 71/2 and up |
Note:
Due to health and safety considerations we can not accept returns or exchanges on this product unless the product is faulty. Please select your size carefully by measuring your head size. However if you do need a larger or smaller size we do sell replacement headbands:

The Bluetooth/Battery Module included with this product is a consumable item. The battery life and unit will degrade over time-based on usage and may require regular replacement over the life of your SleepPhones. You can purchase the Replacement SleepPhones Bluetooth Battery Module here.
If you are on the borderline between the 2 sizes we suggest you choose the smaller size as there is a fair amount of give/stretch in the headbands.
Effortless Charging Instructions
1.
Assemble charging mechanism (micro-USB into Effortless™ base, USB into wall adapter) and plug USB adapter into wall outlet
2.
Lay your Effortless™ headband on the base with the module inside, buttons facing down, and the plugs in opposite directions
3.
Your Effortless™ is charged when the light on the base is solid green (it will take approximately 3 hours to fully charge)
4.
For clarity this is what it should look like without the headband
Effortless™ LEDs
Solid: Powered on, no device connected
Blinking: Effortless™ is charging correctly
Blinking: Improper charging position
Solid: Effortless™ is fully charged
5.
Note: Inserting the micro-USB into the base upside down could damage it and prevent it from charging. Use only the cable & wall adapter provided
Pairing Instructions
Remove the Bluetooth module from the hook & loop opening at the back of the headband.
Hold down the square button for 5 seconds until you hear ascending tones through the speakers followed by a series of double beeps & a fast blinking red light. Must be 3 ft (1m) of your device.
On your device, make sure Bluetooth is turned on. Look for 'ACOUSTICSHEEP' & select to pair. Pairing may take up to 30 seconds.
Care Instructions
The headbands are machine washable. This is important to do from time to time to keep it clean and prevent stretching.
Remove the speakers through the hook and loop opening located in the back of the headband before washing.
Machine wash warm. Tumble dry medium. Do not iron, bleach, or dry clean. Avoid fabric softener which reduces wicking.
Insert the speakers when the band is dry (right speaker has red stitching and the left speaker has green stitching, gray side should be against your ears) then insert the gray square before closing the hook and loop
Lastly, adjust to fit.
Plug Instructions
Please be careful when plugging the MicroUSB charging cable and speakers into the Bluetooth module. You will notice the plugs on the charging cable and speakers have a wider part with two little prongs sticking out of the surface, this is the top. The top should be facing you when plugging into the module.
The top of the module will have the buttons and the word "AcousticSheep" visible. The buttons and "AcousticSheep" should be facing you when plugging in the charging cable and speakers. Failure to do so could damage the inside of the module causing charging issues or sound issues.
Tips on how to prolong the life of the sleep phones
Grasp and pull on the plug and not the cord.
Allow the headband to fully dry before placing components back inside.
Do not keep components in a wet, oily, or dirty headband.
Avoid excessive bending near the speaker plug area.
Keep the wires free of tangles or knots.
| | |
| --- | --- |
| Headphones Type | Wireless |
| Speaker Type | Wireless |
| Manufacturer | SleepPhones |
| Size | Small, Medium, Large - For Men & Women |
| Returns | Due to health and safety considerations we can not accept returns or exchanges on this product unless the product is faulty. Please select your size carefully by measuring your head size. |
| Manufacturer's Warranty | 1 Year |
Customer Reviews
Share your thoughts with other customers
C
Review by
Chris Bonner
Verified Review
Best sleep headphone
I started with the usb rechargeable sleep phone and they were great but a bit inconvenient to recharge so I got the wireless induction charging model and it is fantastic. Great sound, no uncomfortable buds in the ears (my air pod pros really irritate my ears and only last a few hours). My sleep phones last all night and I haven't had them go flat yet. For me the headband would be better with a strap to stop the front of the band slipping down over my eyes but that's not a real issue. Highly recommended.
(Posted on )
D
Review by
Damien
Verified Review
Good idea but......
Its a great idea but in reality doesn't work as well as it should noting the price. The induction Charging pad doesn't work as well as it should. The sweet spot for charging is small and you have to nudge it a tiny bit to get it to work properly. Temperamental and fiddly is what i would say. To get it to work it's best you really need to remove the unit from the headband in order to get the best contact (which defeats the propose). The other issue is the ear pieces and trying to get them to remain in a good location. All in all a very expensive bit of gear that does not live up to the expectations of the price.
(Posted on )
K
Review by
Karyn Wright
Verified Review
Very happy
Found them just slightly uncomfortable and an automatic shut down would be great but overall I'm very happy
(Posted on )
P
Review by
Peter
Verified Review
Good Stuff
Pros:
- Bluetooth connection works like a charm
- Wireless charging is sweet
- Much more comfortable than other headphones
Cons:
- As others have mentioned, the headphones can slip around a bit. This isn't too bad it just means you have to adjust every now and then
- Sometimes you have to shift the volume control around a bit too to reach the buttons and fit it onto the charger.
Overall though, very happy!!
(Posted on )
N
Review by
Nicole
Verified Review
Awesome
Great product and amazing cust service
(Posted on )
Write Your Own Review for Genuine SleepPhones Effortless Induction Charging Headband Sleep Headphones
sleepsolutions.com.au
About this page
Store ratings are based on customer reviews and other data from Google and/or its partners.
Information on shipping, returns, and support is based on customer reviews and surveys, and sometimes provided directly by sellers. Learn more
Based on customer reviews and data from Google and/or its partners.
What people are saying
2 days ago on Google Customer Reviews

4 days ago on Google Customer Reviews

Great customer service , along with prompt delivery of a quality product. Veery pleased Sleep Solutions accept Pay Pal also.

1 week ago on Google Customer Reviews

The Services is professional excellent, thank you ! However this time the products very disappointing (Sound Oasis SP-101), its volume is too small must turns on all sound volumes to maximal (on TV & Speakers) just able to hear small sound, not efficient design né, what can I do ? ????????) . I prefer Pillow Speaker PS-300 (I bought separately) excellent product ! Thank you. ????????????

1 week ago on Google Customer Reviews

Love my new eye mask! Came quick as too

1 week ago on Google Customer Reviews